SPIT updates ETAs
10 June 2021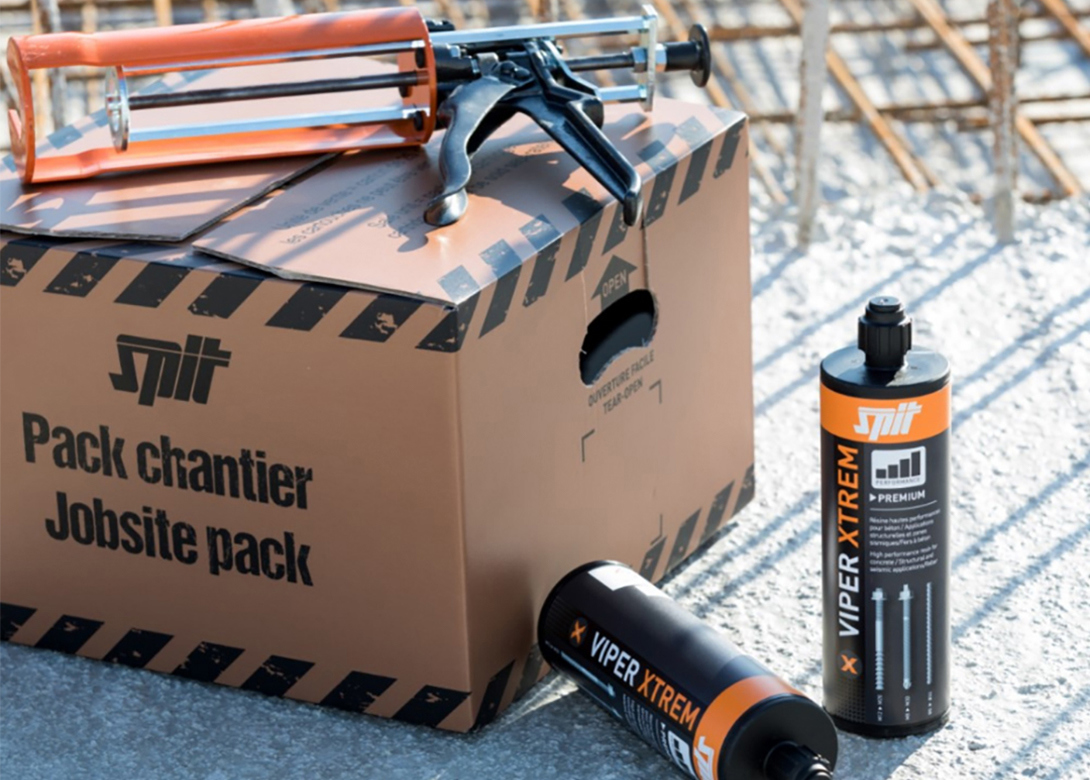 In compliance with the new EAD 330087-01-0601 'systems for post-installed rebar connections with mortar under seismic action' the ETA for post installed rebar has been updated for the whole SPIT VIPER anchor range – including VIPER XTREM, which has extended its life service from 50 to 100 years.
As part of the range, the VIPER XTREM is suitable for multiple applications in cracked concrete and seismic conditions. This resin can be used in dry, humid and flooded holes with easy usability in temperatures ranging from -10°C to +40°C.
With the new ETA, the VIPER XTREM features approval for use in dry, humid and flooded holes. Thanks to a rigid cartridge it also reduces product waste and has fire approval, as well as an 18 month shelf life. The VIPER XTREM also features optimised amplification factor – Alpha LB – reducing the minimum concrete thickness requirement in concretes C12/15 to C50/60 by up to 25% for certain sizes.
"Our anchor range is designed to withstand extreme conditions such as earthquakes and can be used in combined tensile and shear loads or in cracks of variable width. SPIT VIPER XTREM offers a very high-level of performance, enabling efficient design in the seismic C1 and C2 categories, depending on the seismic risk level," comments Megan Edgar, product manager for SPIT. "The versatility of the VIPER XTREM chemical mortar means that it can be used in seven different substrates and its applications include structural steel anchoring, safety barriers, balustrades, guard rails, post installed rebar in non-cracked and cracked concrete, as well as seismic conditions and other seismic applications."
The SPIT chemical mortar range also includes EPCON C8 XTREM, suitable for studs and rebar in non-cracked and cracked concrete and seismic applications, as well as MULTIMAX – suitable for reinforcing.