SMART® – high-quality, certified products
08 February 2019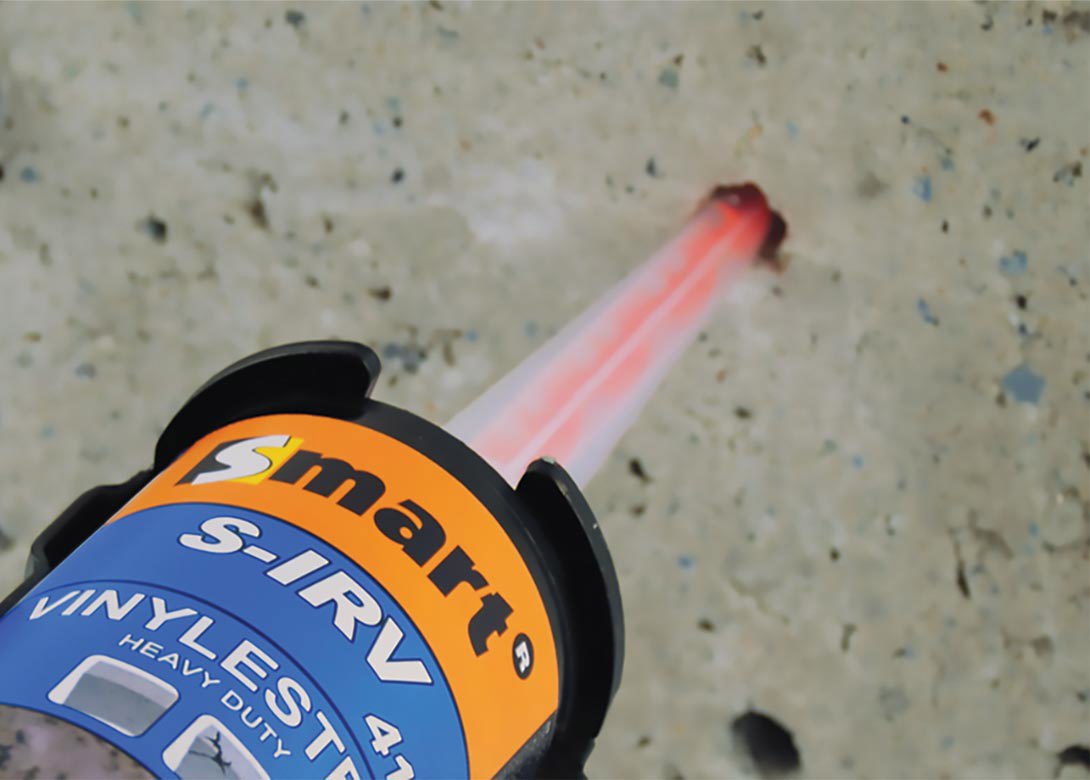 pgb-Europe NV is constantly investing in its SMART® range, which includes a selection of different mechanical and chemical anchors supported by European Technical Assessments, to ensure it is offering customers the very best products.
pgb-Europe's SMART® brand was created by the company and has established itself within the fixings market as a range of high-quality, certified products, available straight from stock. A key part of the SMART range is the chemical anchor selection, which includes:
+ SMART S-IRE: A top performing pure epoxy chemical anchor. The combination of high bond strengths and low mortar shrinkage offer extremely high load-bearing capacity in both cracked and non-cracked concrete. The S-IRE comes with two ETAs – Option 1 for cracked concrete and TR023 for post installed rebar connections.
Besides concrete, the SMART S-IRE is also suitable for applications in natural stone with dense structure. Due to the big range in anchorage depths the anchor allows high flexibility during the design and installation process. The product is also suitable for use in dry and wet concrete and flooded holes without reduction on the loads.
+ SMART S-IRV: The high performance vinylester resin S-IRV has an ETA for use in cracked concrete and seismic C1 (ETA – 14/0141). The ETA covers a full range of diameters with different embedment depths going from M8 up to M30. The anchor can be used in dry, wet and flooded drill holes and the company says is the best choice when demanding applications in concrete are requested.
Besides the standard version, there is also the S-IRW. Thanks to its specific composition, the S-IRW has a faster curing time allowing for quicker installation in cold circumstances – it has been tested for use down to -26°C.
+ SMART S-IRP: A polyester chemical anchor that has an extended ETA for use in dry and wet non-cracked concrete (ETA – 13/0750), as well as in flooded drill holes, without loss of performance. pgb-Europe points out that the SMART S-IRP is the best and most economic choice for general use with (standard) threaded rods in masonry and concrete.
+ SMART RPE: The most economic styrene-free bonded anchor for use in concrete, hollow and solid masonry. It comes with an ETA Option 7 for non-cracked concrete, for the fixing of medium heavy loads, for use within dry, wet or flooded conditions.
Find pgb-Europe at Fastener Fair Stuttgart on Stand 1.836