Secure fixing for secondary steel connections
26 June 2015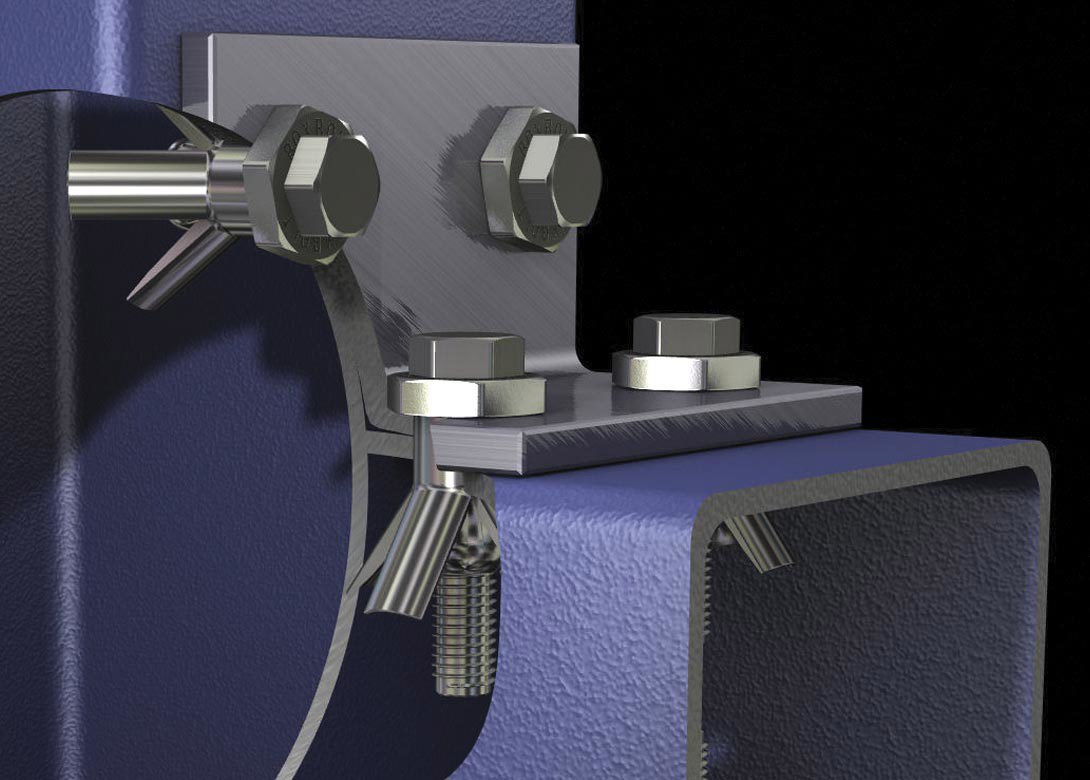 John Kay, UK sales manager at Kee Safety Ltd – a global supplier of steel to steel connectors, discusses the features and benefits of its leading product range: BeamClamp® and BoxBolt®.
Since its launch in 2005, the extensive range of BeamClamp® and BoxBolt® solutions from Kee Safety has gone from strength to strength, with growth all across the world. The BeamClamp and BoxBolt range of fixings are a series of products that provide a secure fixing method for secondary steel connections. The fixings deliver solutions for joining steel together without the need for on-site drilling or welding, providing much more flexibility than traditional methods. They provide a guaranteed connection every time, without the need for on-site verification, as long as the installation guidelines are correctly followed.
BoxBolt®
BoxBolt is a blind fixing solution for connecting into hollow sections or where access is restricted to one side only. The system provides an economical solution to making blind connections when compared with traditional methods such as welding or bolting through, and helps eliminate complicated fabrications such as welding internal nuts or providing internal stiffeners to reduce crushing from tightening.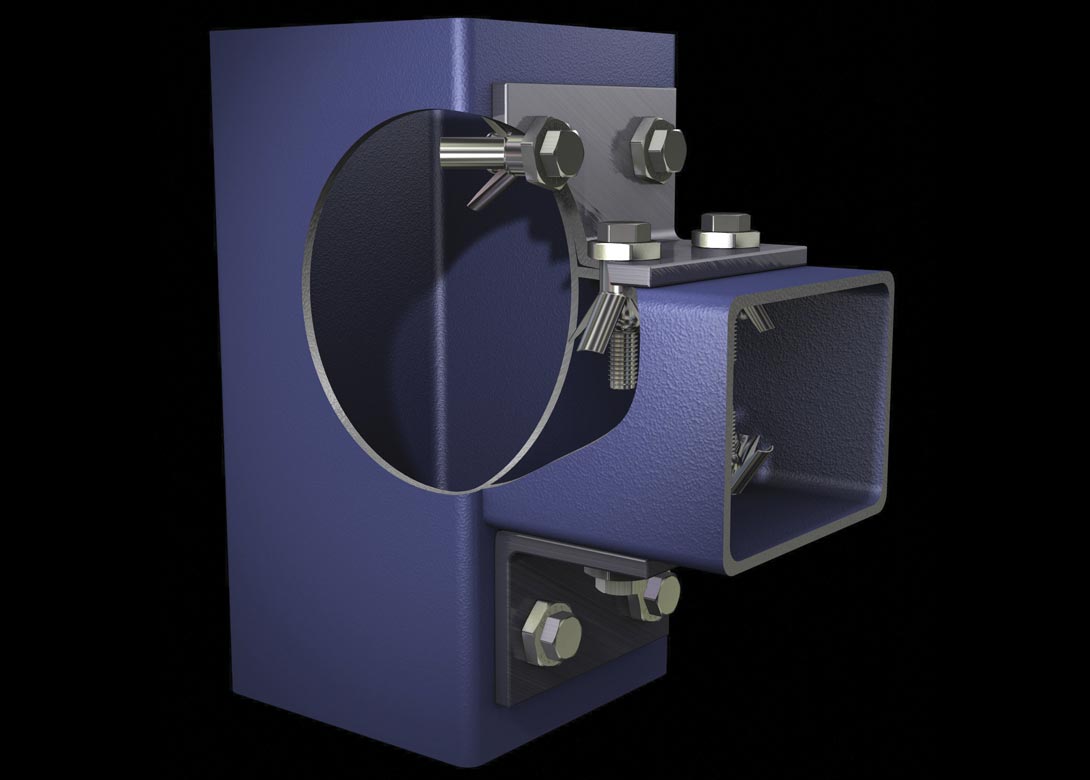 BeamClamp®
BeamClamp is a series of clamps that are used in conjunction with structural bolts to provide a solution for securing steel together. Kee Safety points out that when all the costs that are required to make a connection are calculated, the clamping system, in the majority of situations, is the most economical, as the installation speed and labour costs are vastly reduced. There are many other benefits such as a guaranteed load, adjustability, no damage to existing steel or coatings, no hot work permits and no debris created from drilling. These benefits are becoming very important in situations where drilling and welding can create hazards. For example, in a food factory no drilling is permitted over the plant and in an oil refinery a hot work permit is required for making any drilled or welded connections.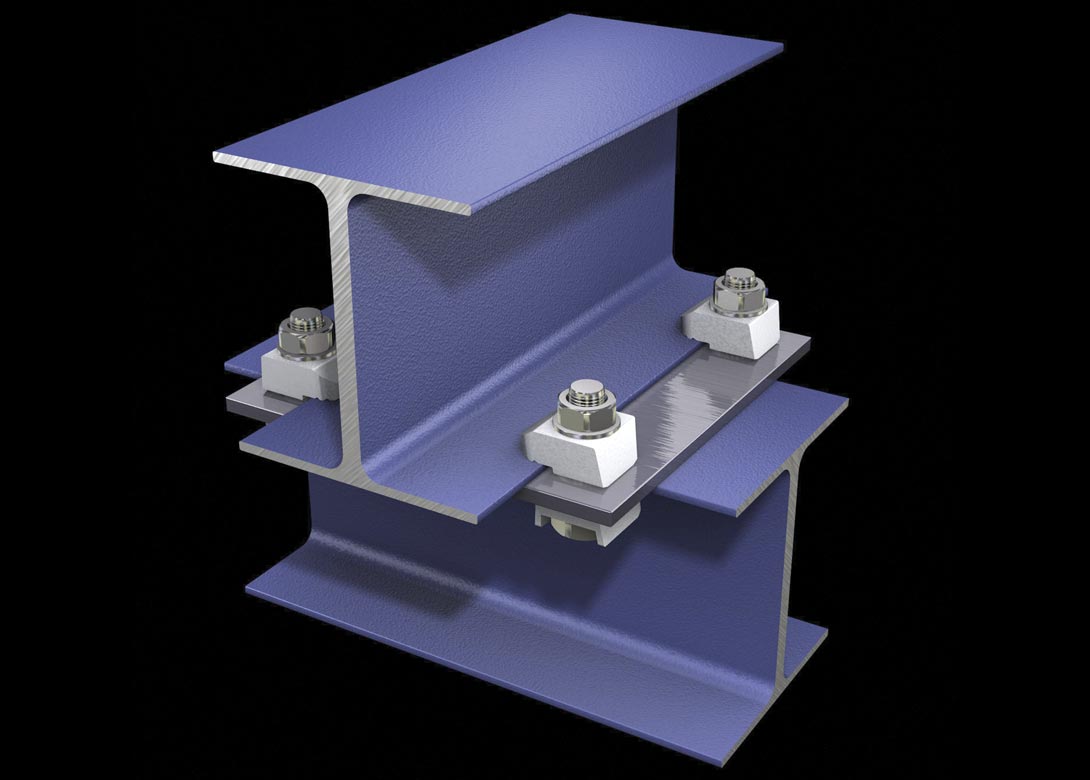 BeamClamp® Floor Fixings
Key Safety can also supply the BeamClamp® Floor Fixings range, which is hot dip galvanised to provide excellent corrosion resistance. Using these fixings allows for site tolerances and the ability to relocate the connection should it be required. The range consists of FloorFix™, FloorFix™ HT, Grating Clip™ and Gratefix™.
FloorFix HT provides a fixing that suits a wide range of applications. It was designed to fix flooring plates to supporting steelwork from the topside only, without the need for time consuming on-site drilling, tapping, bolting or welding. It works on a cam mechanism that can be operated using a basic hexagon key drive.
This type of system allows steel erectors a high degree of tolerance. It retains all the benefits of Kee Safety's widely renowned original design, but is far more user-friendly.
FloorFix HT allows for floor plates to be fixed to new steelwork that is erected within +/- 6mm of its intended position. It is capable of fixing to steel flanges from 3mm to 25mm without the need for additional packing pieces.