pgb-Europe brings colour
02 October 2019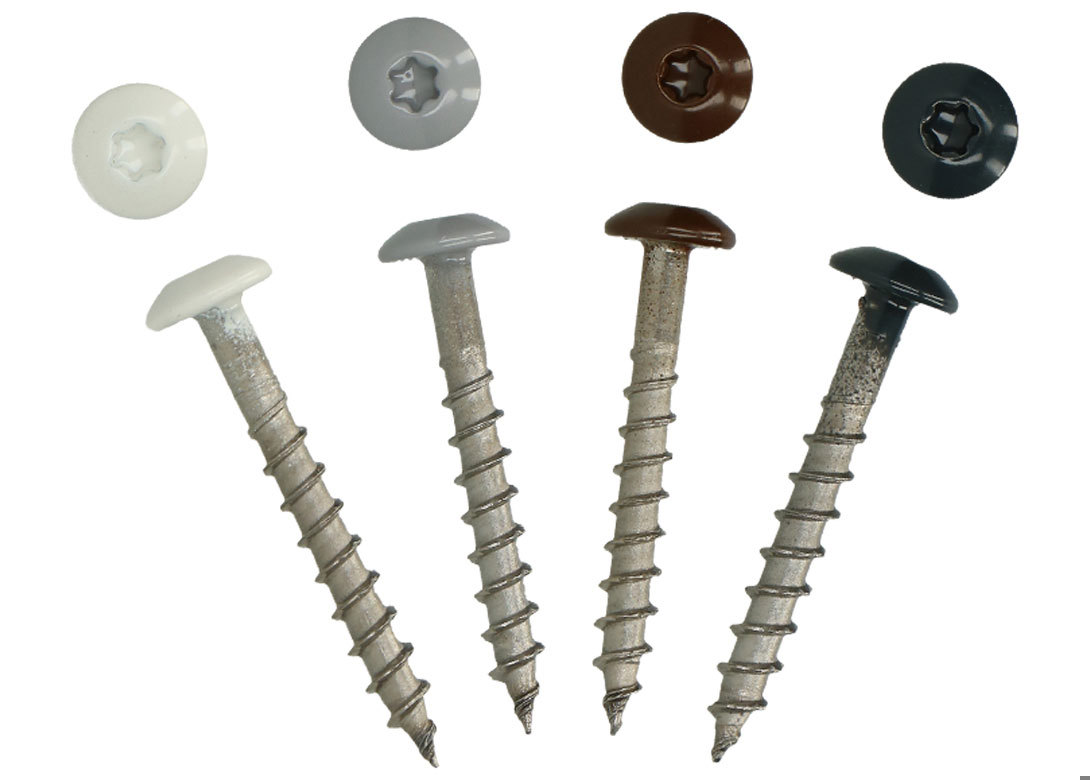 pgb-Europe has further expanded its range with the addition of a variety of new wood screws to meet customers' needs, all with coloured heads.
Firstly, there is the new stainless steel A4 screws for Rockpanel, which are available in all colours and packed per 200 pieces. These original screws are made in Europe and are now available from stock.
To add to this, pgb-Europe has also added wood screws with neoprene washer, available in stainless steel A2 with raised countersunk head (DIN 7995) and neoprene washer (with a diameter of 20mm). Colours available include in RAL 7016 (anthracite grey) and RAL 9005 (jet black).
Finally, the company has launched a wide range of stainless steel A4 screws for solid core plates – again available in a range of colours to match any colour of façade finish.