New INDEXcal v4.0
15 August 2019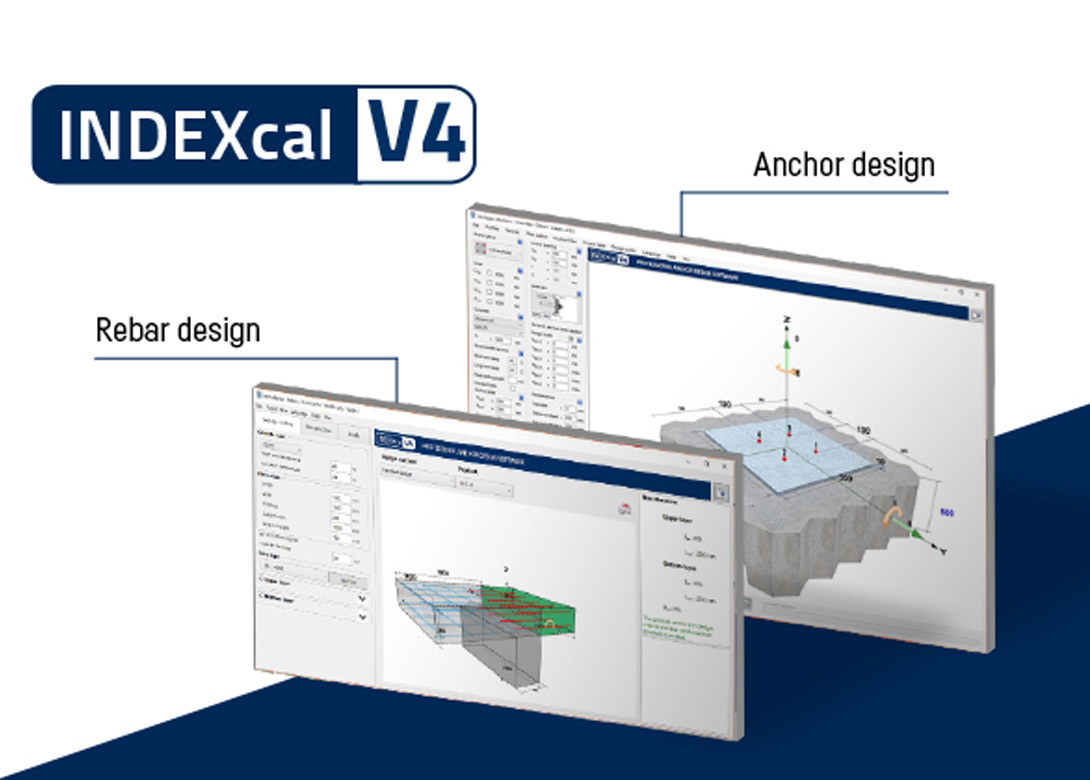 INDEX Fixing Systems has announced the release of the new version of its INDEXcal anchor design software.
The INDEXcal anchor design software has grown from an App to a suite where users can find not only INDEX Fixing Systyems' classic anchor design module, but also a new module for post-installed rebar connection design according to Eurocode2.

With this module it is possible to evaluate in a fast and simple way the necessary rebar lengths, to connect a new concrete structure to an existing concrete one by means of a group of rebars, in order to restrain the external applied loads (tension, shear and/or moment).
End users can customise the design case via concrete strength, rebar types, sizes, and their distribution inside existing and new concrete structures, concrete members dimensions, base material temperature, and drilling method, using a 3D user-friendly interface.
The software gives users the alterative to calculate the necessary rebar length based on external loads applied or assess the maximum loads consistent with ductile rebar steel failure (rebar yielding). 
The module returns a pdf report with all verifications according to Eurocode2 duly performed. 
All ETA certified chemical anchors are included in this module, which can be selected by the end user:
MO-H: Hybrid resin (ETA – 13/0780).
MOPURE: Epoxy pure 1:1 resin (ETA – 14/0325).
MOPUR3: Epoxy pure 1:3 resin (ETA – 17/0658).
"To take advantage of this new 4.0 suite users should uninstall their current 3.0 version, and install the new version, which can be downloaded from our website in the downloads/software area. Our technical department is also available for any necessary support."