New INDEX Fixing Systems catalogues for 2019
06 June 2019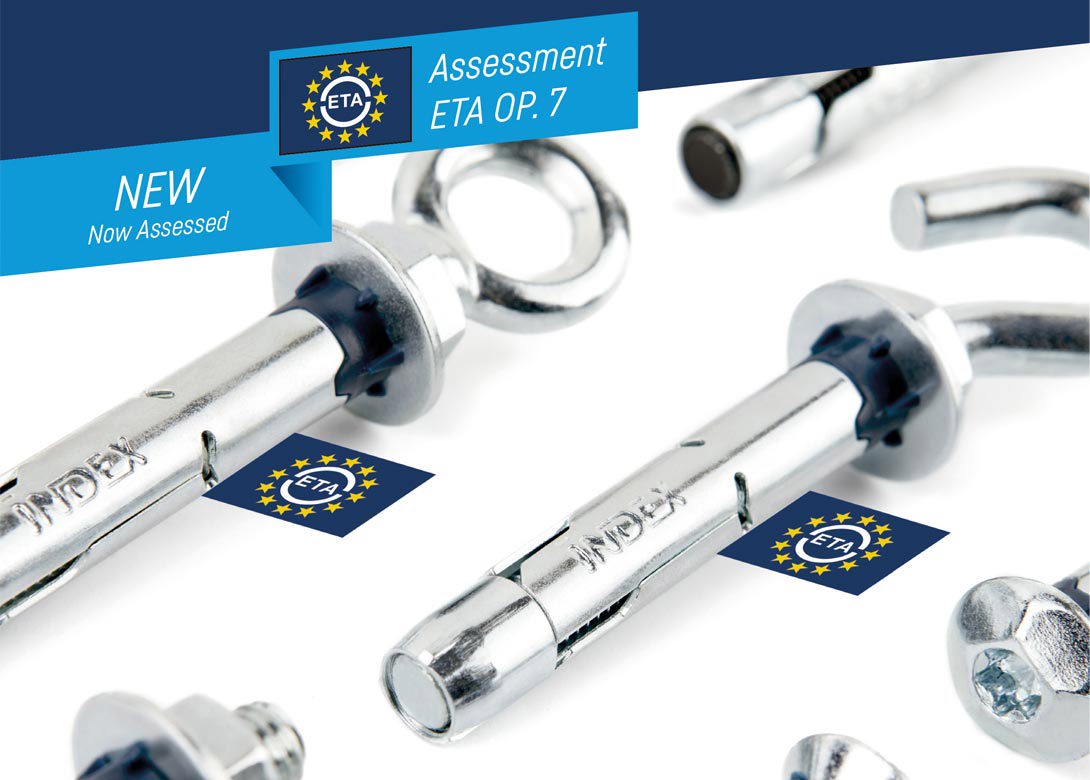 In the new 2019 catalogues from INDEX Fixing Systems, customers will find a wide range of new products and tools that will help make customers' daily work easier and increase the profitability of their businesses.
INDEX Fixing Systems has launched one general catalogue and three special catalogues focusing on plumbing & HVAC, fixings for wood; and fixings and accessories for drywall.
Online and PDF versions of the catalogues are available through the company's website and all the products featured in every catalogue are listed.
INDEX Fixing Systems points out that for 2019 it has also updated its range of chemical anchors, with new products, assessments and a simpler and more intuitive appearance. "The new range has been adapted to the needs of the market with an improved formula and features that increase the loads supported, as well as increase the range of temperatures of handling and curing; and greater flexibility in depths of installation," explains INDEX Fixing Systems. "We have also increased the range by optimising the vinylester and hybrid resins, with the aim of meeting the needs of the customers."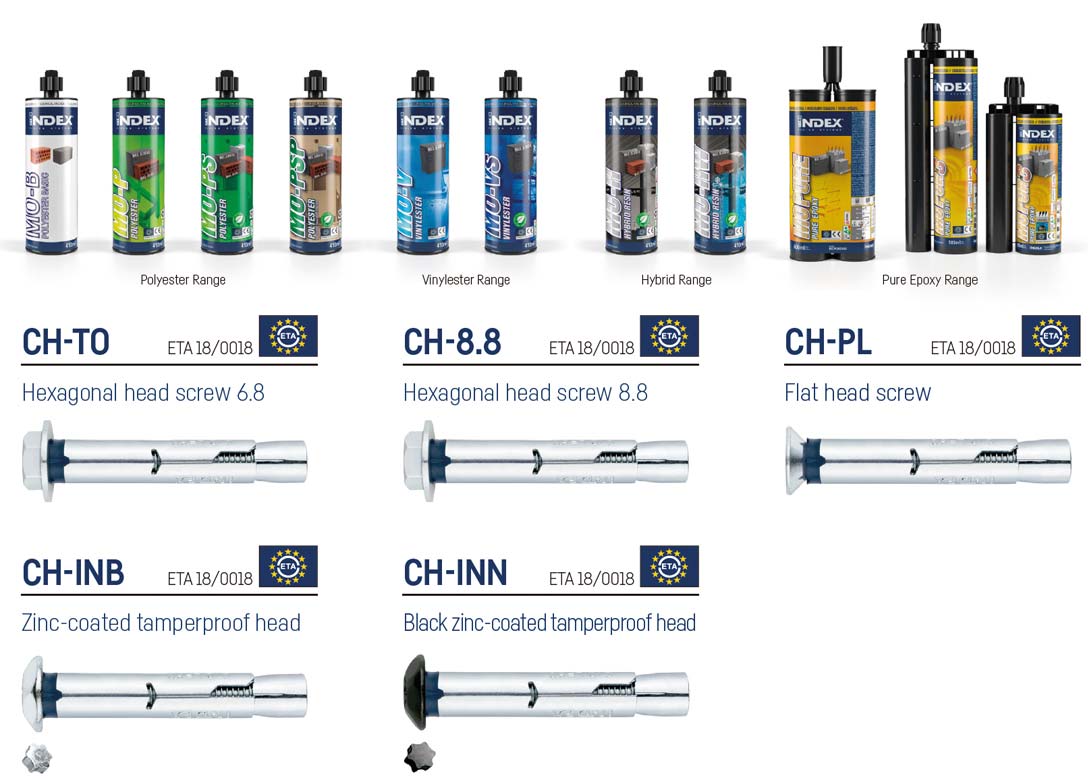 The updated chemical anchor range includes a renewed image and design, which will help improve the identification and management of the products. INDEX Fixings Systems has also achieved the Seismic C1 and C2 assessments for its Mopure and Mopur3 products.
The company has also introduced the new Metal Sleeve Anchor (CH), which has a new ETA Option 7 assessment and has major improvements in terms of its features and dependability. "The improvements applied to this assessed version mean that the performance of the new anchor increases by 20%, placing it above the main anti-spin anchors on the market," states INDEX Fixing Systems.
There is also the new Metal Male Anchor (MTH) in SS304 (A2) stainless steel, which is ETA Option 7 approved. The new MTH-A2 anchor, a stainless steel version, broadens the range of options when choosing the anchor that best suits customers' needs. "We guarantee maximum quality and safety through ETA and Fire Resistance approvals, the durability and weather resistance of A2 stainless steel and the high performance of the authentic MTH, now with up to 40% more load capacity," comments INDEX Fixing Systems.
Other products include the new Metal Anchor for heavy loads (SL-PT), which is ETA Option 1 assessed, new sizes in its range of self-drilling hardware and high-performance threaded screw (TEX), which is zinc plated and has a TX recess, as well as a wide range of clamps – including clamps with 7mm diameter.