New design software for calculating wooden structures
27 October 2020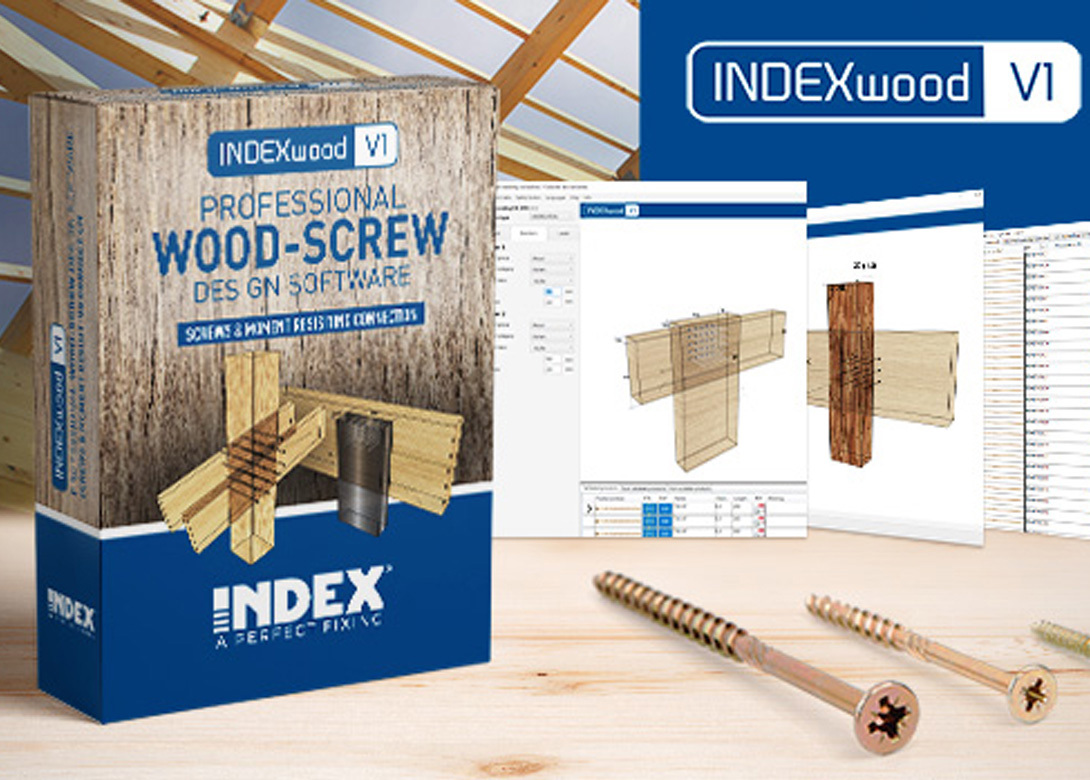 INDEX Fixing Systems has launched INDEXwood, a new design software for calculating wooden structures that enables users to calculate structural fixings on wood with lag screws, in accordance with Eurocode 5 (standard EN 1995-1-1).
The software is already available on INDEX's website and allows the user to determine, in a simple and intuitive way, the fixing of wooden elements of different characteristics with cutting or torsion loads.
Thanks to its system for updating from the application itself, the user will always have the latest version of the application with all of the lag screws in the catalogue, which are CE Marked, providing results showing the products that meet the specifications entered by the user, for example type of wood, dimensions, distribution of lag screws, and associated loads.
The programme is available in Spanish, English, French and German.