Multiple use screw anchors
15 June 2017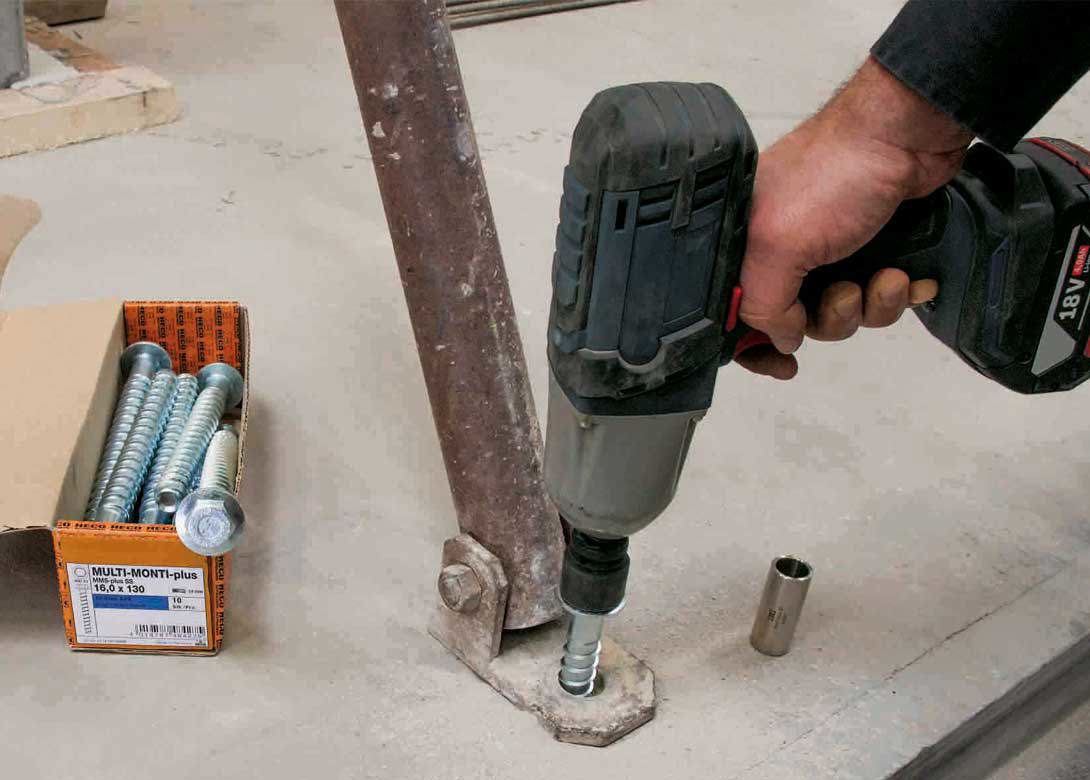 HECO has obtained a technical approval from the DIBt (German Institute of Building Technology) for the multiple use of screw anchors for temporary fastenings. The new approval regulates the use of screw anchor types MULTI-MONTI® with 16mm diameter and MULTI-MONTI®-plus with 10mm and 12mm diameters. The screw anchors also have an ETA for cracked (ETA – 05/0011) and non-cracked (ETA – 05/0010) concrete. 
Andreas Heck, head of product management for concrete at HECO-Schrauben GmbH & Co KG, explains: "With this new approval, we offer our users an extremely flexible and cost-effective solution for temporary fastenings, in both indoor and outdoor environments. Depending on the application, the same screw anchor can be used multiple times in new concrete – as many as ten times or even more."
In addition to their suitability for multiple use it is possible to start using the screw anchors as soon as the concrete has reached a compressive strength of 10N/mm², helping to save time. The screw anchors are particularly recommended for use in the concrete construction sector, for example the fastening of push-pull props for formwork. Other applications include safety railings or the temporary installation of supply lines on building sites.
Depending on the diameter of the screw anchor, holes of 14mm (for 16mm diameter), 10mm (for 12mm diameter) or 8mm (for 10mm diameter) must be drilled. The anchor can be screwed into the hole quickly using a tangential impact wrench.
It is also easy for contractors to establish whether the anchor is suitable for reuse using a gauge that is available in the HECO range – this is also covered by the approval. The gauge is simply pushed onto the anchor. If the anchor is fully covered by the gauge and not protruding from the front end, it may be used again.