Manufacturing high-quality fixings
15 August 2017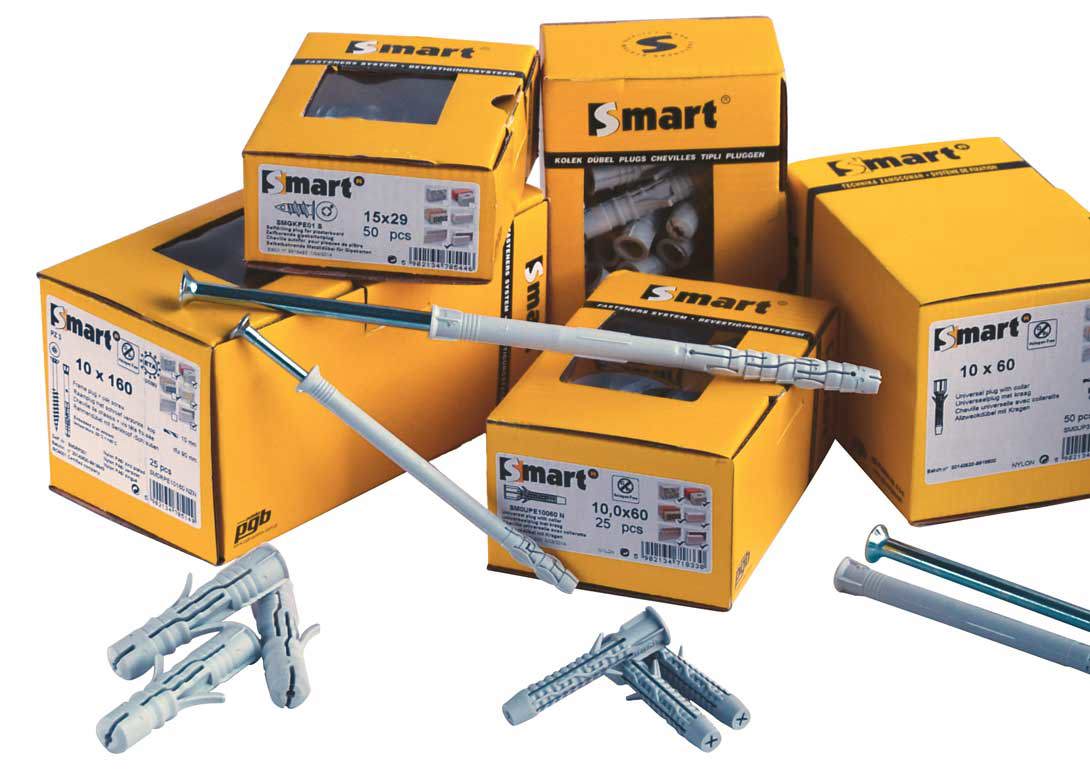 pgb-Polska is the Polish production plant of pgb-Europe, specialising in the manufacturing of high-quality nylon fixings, steel and chemical anchors. Under the brand name SMART® it provides fastening solutions for every branch in the construction industry.
The multifunctional plug from SMART is available in a variety of sizes. Type BP is a strong plug available from 5mm up to 14mm that comes with a small collar. Type LP is a longer version without a collar, alongside Type LBP which comes with a collar. Both are available in sizes 6mm to 10mm and even come with an ETA (ETA – 10/0392) in combination with certain wood screws.
Another offering is the universal plug type UP, which has four expansion zones offering an optimal hold in all building materials – expansion in solid materials and knot-forming in hollow substrates. The collar prevents the plug from slipping into the drill hole making it suitable for wood and chipboard screws. It is available in all popular diameters making it the ideal plug for many jobs.
Also available is the easy to install and ETA certified universal frame anchors from SMART – for all round suitability in concrete, solid and perforated brick and AAC. They are offered in total fixing lengths ranging from 80mm to 300mm. The enclosed screw is available with countersunk head PZ3, T40, hexagonal head SW13, hexagonal head SW13 with pressed-on washer and T40. New in the range is the 8mm version (from 80mm to 140mm).
Suitable for different applications, the hammer nail plugs with ETA (ETA – 12/0572) are available in 5mm, 6mm, 8mm and 10mm sizes and consist of a unique design, which allows the plugs to be hammered-in for efficiency. Another innovative product from SMART is the drywall anchor type GPK, which is an easy to install, self-drilling gypsum board anchor available in both nylon and steel.
Finally, aerated concrete screws enable fast and easy fixing into aerated concrete blocks and other porous materials such as light expanded clay aggregate blocks. This self-tapping screw has a coarse thread that assures a solid connection directly into the base material without predrilling or the need for plugs. The screws have a special zinc flake coating for high corrosion resistance.