Lindapter extends its range of CE approved steelwork fixings
06 November 2018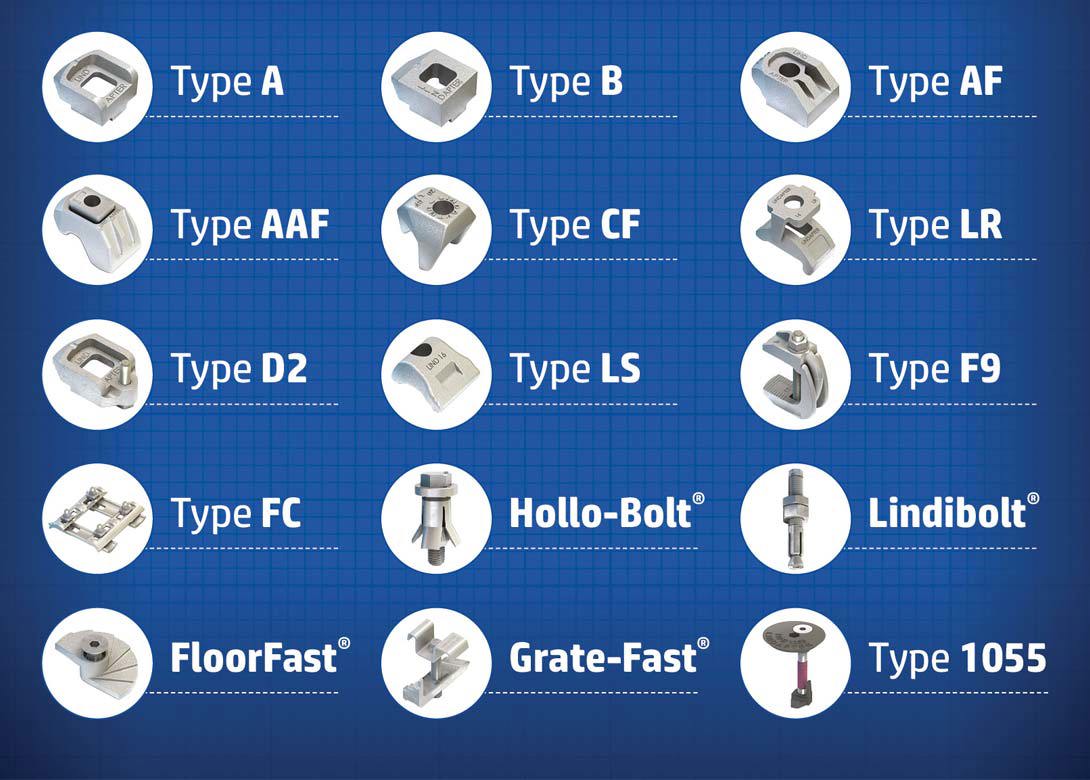 Lindapter has now affixed CE Marking to its latest range of steel clamping systems, which it says provide a fast, cost-effective alternative to drilling or welding on-site.
In addition to the long-standing approvals for Lindapter's Girder Clamp, Hollo-Bolt and LindiBolt, Lindapter's high slip resistant clamps, adjustable clamps and floor fixings are now CE approved.
This latest announcement follows multiple CE accreditations achieved by Lindapter since 2011 and offers engineers an extensive range of options for designing CE approved steelwork connections to Eurocode 3. Lindapter points out that almost every conceivable steel connection can be quickly accomplished without on-site drilling or welding by using its clamping systems.
"CE Marking provides specifiers and contractors with the assurance that the product will perform as declared in the published Declaration of Performance (DoP)," explains Lindapter. "Lindapter products with CE Marking conform to a European Technical Assessment (ETA) and the corresponding Certificate of Factory Production Control and DoP documents can be viewed online."