Joint work sets new standards
14 May 2018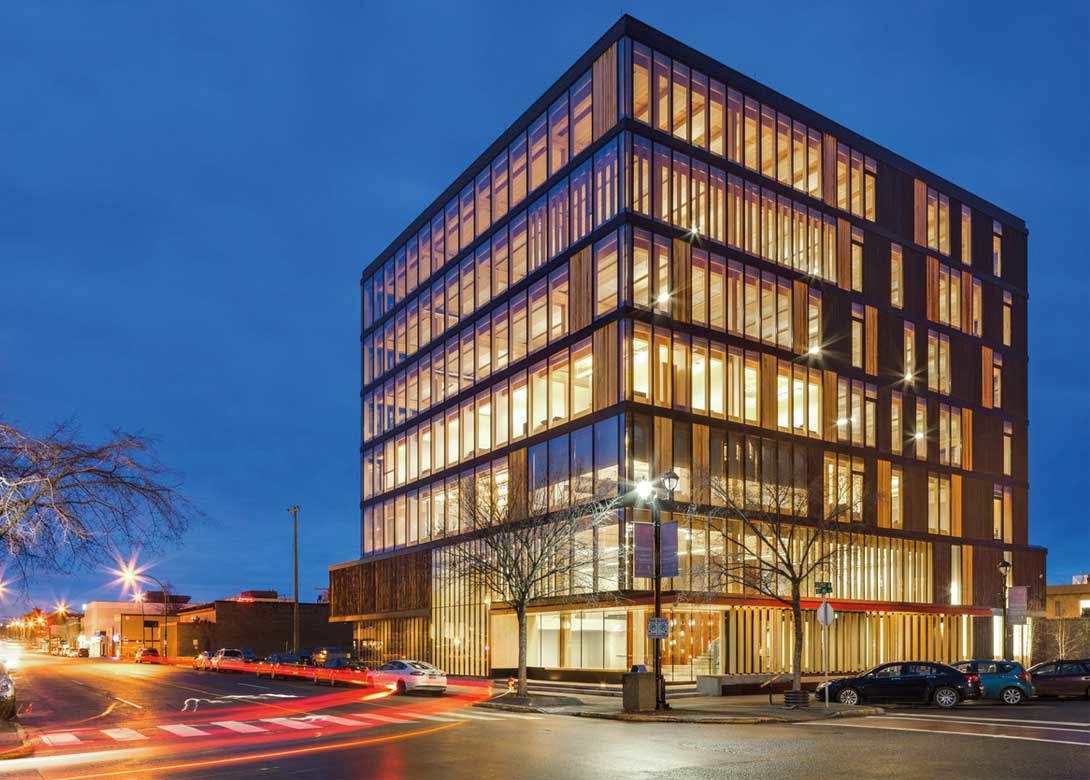 The Wood Innovation and Design Centre (WIDC) in Prince George, British Columbia, Canada, features inventive and conceptual use of wood solutions – combining modern design and day-to-day demands – with SWG Schraubenwerk Gaisbach GmbH playing a key role.
The WIDC is an application for the modern use of wood, leading to social sustainability and durability. With more than 1,400 cubic meters of wood used, the WIDC is an example for experience in design and construction of tall wooden buildings. To be able to securely screw together such large quantities of wood, connectors complying with certain standards are necessary. These guidelines and tolerances, as well as design values, are defined in the prevailing Canadian National Building Code 'Evaluation Report CCMC 13677-R'.
SWG's wood construction screws have the appropriate approval and are distributed by the company's sales partner MyTiCon Timber Connectors Inc in Canada. Through MyTi Con Timber Connectors, SWG was able to contribute 78,000 screws for the WIDC building – ASSY® 3.0 SK and ASSY® 3.0 Combi screws in diameters 8mm to 10mm and a length of 160mm to 430mm.
The building was erected in a dry construction method, i.e. without using concrete. This is a new way of construction, away from the traditional building construction, while nevertheless maintaining all safety aspects. To convince the government that all standards are complied with special fire safety tests were carried out. The tests gave evidence that wood in terms of fire safety even achieves better results than other materials. During the testing phase the CLT panels were exposed to a fire of 1,600ºC.