Innovations in the field of concrete fixing
05 November 2019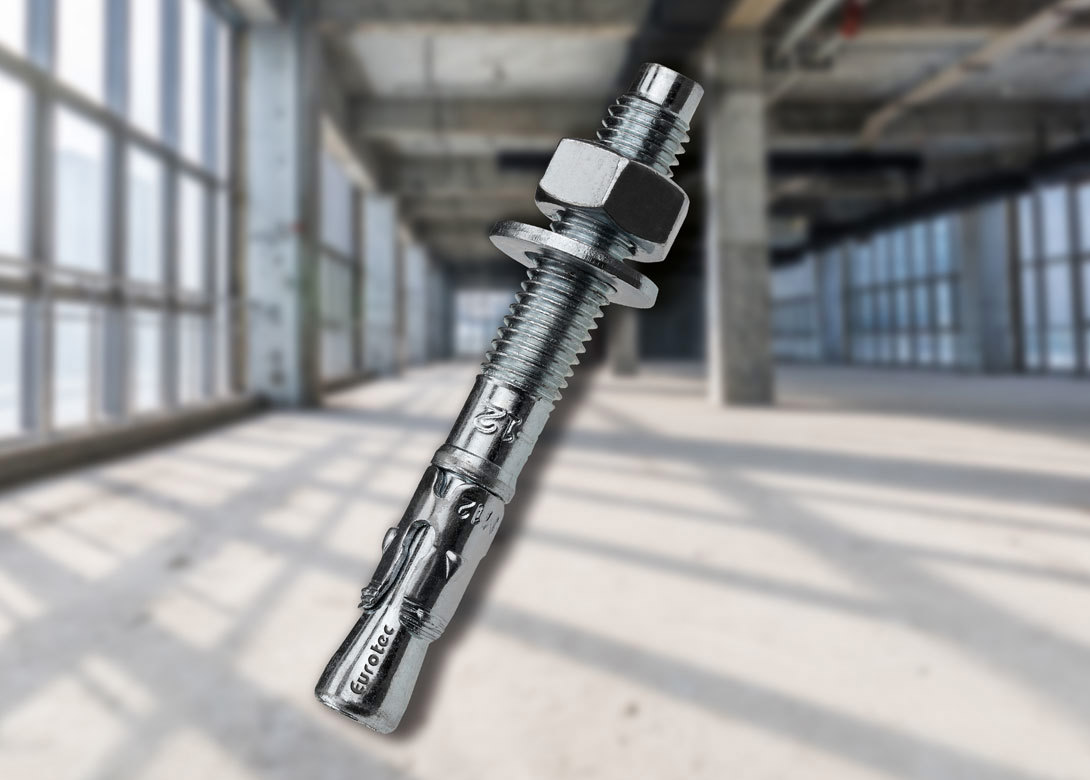 Eurotec GmbH has announced that its Eurotec bolt anchor is now available in stainless steel A4, further extending the company's wide range of fixing solutions.
The Eurotec bolt anchor is a torque controlled expanding plug made of electrogalvanised steel for through hole mounting in uncracked concrete. Eurotec points out that the special thing about the bolt anchor is the possibility to maintain small centre and edge distances despite the high load-bearing capacity.
Different anchoring depths and various sizes mean the bolt anchor can also be used in a variety of ways. Every bolt anchor is fitted with an expansion clip, which ensures high load-bearing capacity and means fewer fastening points are needed.
The bolt anchor has also received a European Technical Assessment (ETA-18/00533) and therefore meets the high-quality standards of Eurotec.