INDEX – extensive list of products
22 November 2017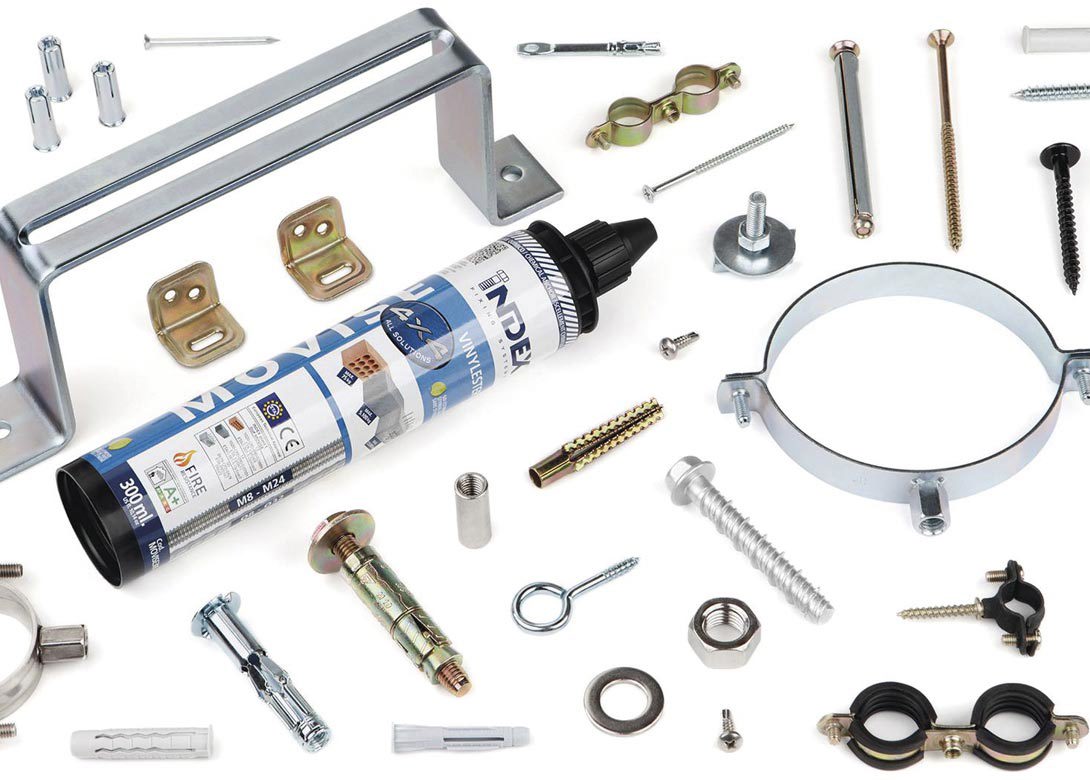 INDEX Fixing Systems manufactures and controls the production process for a wide range of its products, which it says is the only way to guarantee maximum quality and an optimum service – leading to an extensive list of products that have received assessments and certification to the highest standards.
INDEX Fixing Systems' wide range includes chemical anchors, in various modalities for different base materials, including cracked, non-cracked, reinforced concrete and brick. These anchors are indicated for heavy loads and to absorb vibrations Due to the distances between the edge of the material and the anchors being smaller they do not generate pressure inside.
The entire range of chemical anchors has an extensive list of certifications and homologations, among which include MOPURE, a pure epoxy with ETA Option 1 (ETA – 14/0156) for cracked and non-cracked concrete, with Seismic Category C1 and ICC ES homologations; MOVISE, a vinylester without styrene with ETA Option 7 (ETA – 13/0971) for use in concrete and hollow brick, also approved for fire resistance; and MOPOLY, a polyester anchor with ETA Option 7 (ETA – 13/0752) for concrete uses.
In relation to metal anchors, the MT-Anchor family is characterised by having an expansive clip. While applying torque to the anchor, the clip expands due to the cone shaped of the bolt, making high pressure on the inner side of the hole, which creates the necessary friction between the clip and the base material. These anchors are certified for seismic applications categories C1 and C2 (MTP and MTP-A4), fire resistance and include a European Technical Approval.
Within the sanitation channel, INDEX Fixing Systems has a wide variety of solutions for installation systems, in order to cover the most specific needs of the market, including light and heavy-duty metal clamps, strut channel framing systems and attachment systems among others.
INDEX Fixing Systems is also committed to getting maximum quality products, by undergoing strict tests to get certifications and assessments from independent laboratories and the main official bodies.