IDEA StatiCa partners with Hilti to advance anchor design technology
17 June 2019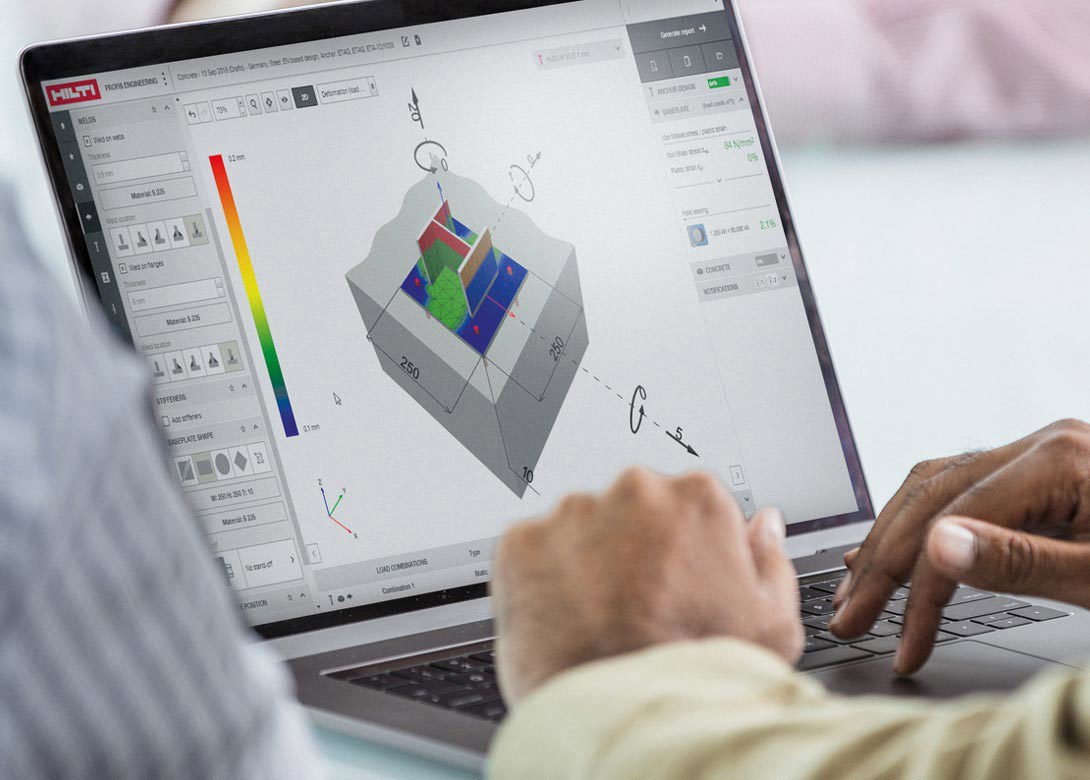 Hilti Group and IDEA StatiCa s.r.o have entered into a software development agreement focusing on a component-based, finite element method (CBFEM) for anchoring/footing topologies to help improve workflow efficiency.
Hilti and IDEA StatiCa have entered into an agreement to further improve the speed and accuracy of steel to concrete connection analysis for structural engineers. With this development, Hilti and IDEA StatiCa will strengthen seamless workflows and increase the productivity and safety in construction projects.
The new software solutions will support structural engineers with advanced base plate design, weld and stiffener design and finite element analysis. Oliver Glockner, head of application software product management at Hilti, said: "We see that connections and anchoring, as well as workflows, are getting more and more complex. We are looking to support structural engineers with the latest analysis technology to further help them improve their speed, accuracy, and processes."
New solution launched
To solve future challenges, a fundamentally new approach to steel to concrete connection analysis was needed. With Hilti's knowledge of anchors and concrete and 10+ years of construction software experience, combined with IDEA StatiCa's knowledge in steel design and FEM, a unique solution for these problems has been developed.
The new approach is based on a robust finite element solver with accurate material models, as well as a unique description of the anchor behaviour to allow a realistic design of the full connection. In addition, the two companies have been working together to solve challenges in the current design process such as multiple, manual data transfers; design assumptions that don't fit together, such as rigid and non-rigid baseplate; and improving the management efficiency of changes across the workflow.
"We believe that the new component-based finite element method (CBFEM) is the right approach to break the limits of anchoring/footing topologies while keeping safety first. We put the CBFEM into the core of our product, IDEA StatiCa Connection, and Hilti has integrated it into their new PROFIS Engineering Suite," said Lubomir Šabatka, CEO at IDEA StatiCa.