Hilti: Seventy-five and serious about innovation
23 November 2016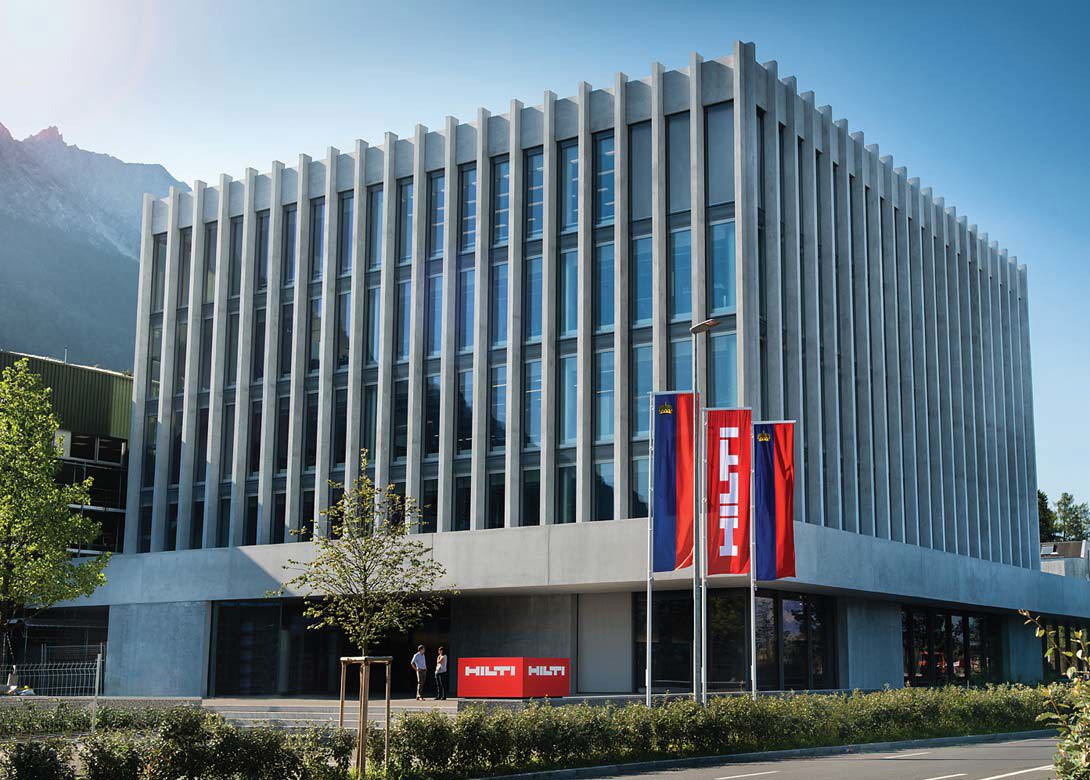 What began 75 years ago, with production of engine components in Liechtenstein, has become a renowned global corporation with over 23,000 employees in more than 120 countries. Consistently balancing renewal with continuity, above all Hilti demonstrates an extraordinary commitment to innovation.
In 1941 in a small workshop in Schaan, Liechtenstein, brothers Martin and Eugene Hilti manufactured engine components, cigarette lighters and kitchen blenders. A move into high velocity fastening tools in 1948 established the basis for today's extensive Hilti product portfolio. Crucially a commitment to a direct sales approach engendered a proximity to the customer that proved a significant edge in the market. That continues to be a fundamental and decisive success factor. In 1960, Hilti Maschinenbau OHG became a corporation and the famous red tool case started to symbolise excellence in product, innovation and service for construction professionals.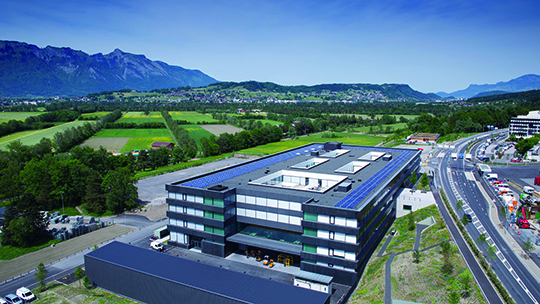 Ever since, the company has focused on its core business – committed to sustainable value creation and financial strength rather than short-term scale or profit goals. Michael Hilti, who became CEO in 1990 and subsequently served as chairman of the board for 13 years, remains a member of the board of directors, and trustee of the Martin Hilti Family Trust. As long ago as 1980 the Hilti family decided to waive its inheritance and founded the family trust with the aim of securing the existence and independence of the company. Today, Michael Hilti looks ahead with positivity: "We are well positioned at all levels to carry our success into the future. We are close to our customers, highly innovative and we have a first class offering. Our strategy focuses on sustainable value generation and we have a sound ownership structure. But most of all, we have a highly professional global team that devotes all its energy to ensure the company's success."
Visit Hilti's headquarters in Schaan and the evidence for the company's commitment to innovation is visible and compelling. At the end of 2014 a modern innovation centre was completed – the largest single investment in the company's history and a CHF 120 million (€111.2 million) testament to Hilti's seriousness about innovative solutions that can deliver superior added value to customers. The centre is home to some 450 researchers, developers and colleagues, drawn from across Hilti's global operations – a cultural and intellectual diversity that provides a potent 'battery' to power Hilti's future development. The 30,000m2 facility shows all the hallmarks of a thorough eight year gestation. The guiding principles were "to create an inspiring space for excellent teams, which can work with passion to develop innovations and enthuse our customers". Complementing the laboratories and technical development zones are open plan, modular offices designed to promote cooperation and communication and to adapt to the development of individual teams. There are also, however, libraries and quiet areas as well as creative spaces for interaction and discussion. If not enough to demonstrate Hilti's recognition of its people as a crucial resource, the centre also houses sporting facilities, food halls and a kindergarten.
Hilti's forward strategy is focused on a vision of the intelligent construction site, in which connectivity and automation will play crucial roles in enhancing quality, productivity and safety. It will remain, Hilti believes, an environment in which humans are as important as machines, and where interactivity between efficient machinery and the cognitive ability of humans will be pivotal.
Christoph Loos, Hilti's fifth chief executive officer appointed in 2014, is clear that the company will contribute decisively to "making buildings safer, speeding up construction and making the company more productive and more digital".
Iterating the motto of Hilti's 75 year Jubilee, he concludes: "We are self assured today and ready for the future." Reflecting on all this business has achieved so far, who would dare contradict him.