High load tension strap for timber projects
17 August 2022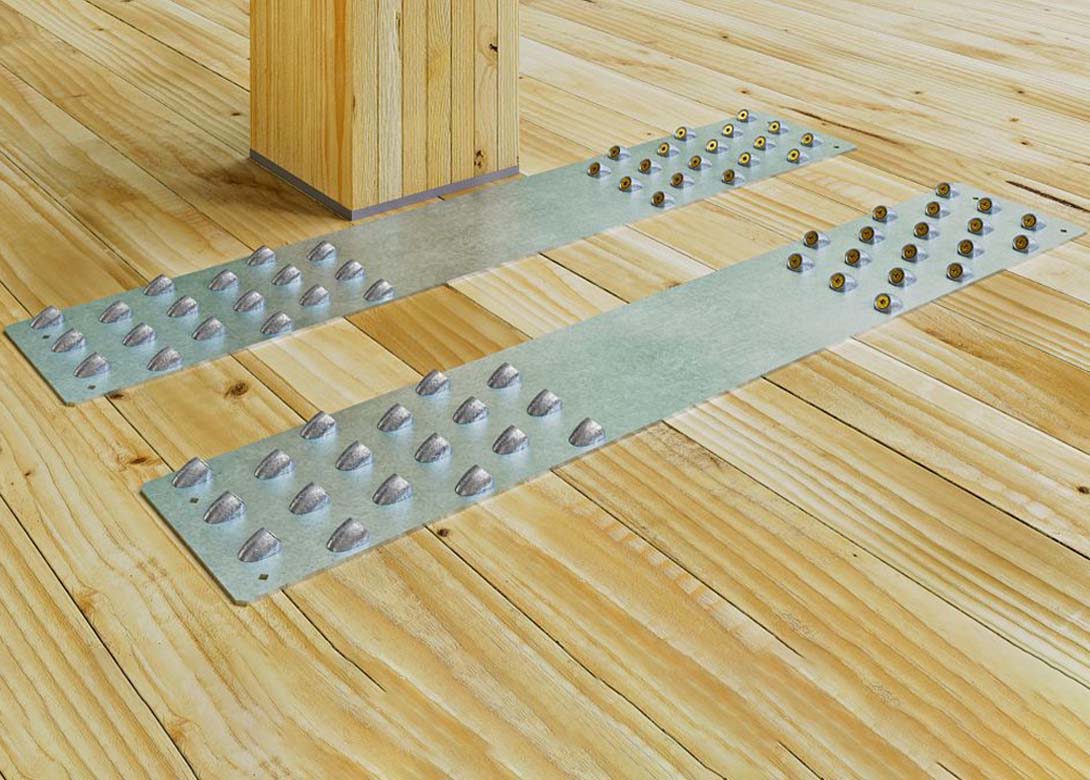 Simpson Strong-Tie has introduced the MTWS mass timber washer strap as a versatile, off the shelf option for cross laminated timber (CLT) panel to panel and panel to steel connections in mass timber construction.  
CLT and other mass timber products provide the enhanced rigidity necessary for creating larger and taller wood framed buildings. Recognised as a green building product for its ability to sequester carbon, mass timber has become a sustainable structural building material. The MTWS mass timber washer strap, Simpson insists, will allow for design flexibility while enabling mass timber projects to be built stronger, faster, and more easily than ever. 
Mass timber projects can utilise a hybrid of structural materials, they often require strap and hold down connections with two to three times the capacity of light frame connections. Simpson claims the new MTWS washer strap is engineered for the high strength and stiffness required by these higher load applications, while using 10% - 20% fewer fasteners, providing productivity and efficiency on the jobsite and eliminating the need for custom fabrication of steel connector straps.  
"The MTWS washer strap from Simpson Strong-Tie provides a pre-engineered, tested solution to replace expensive, shop-fabricated steel plates while providing maximum versatility on the jobsite," says Randy Daudet, director of global offsite construction at Simpson Strong-Tie. "The use of inclined screws and washers reduces the number of fasteners needed to achieve load, which helps boost productivity for mass timber contractors who are seeing a proliferation of projects even as the labour pool remains tight."