High bond strengths and low mortar shrinkage
01 June 2017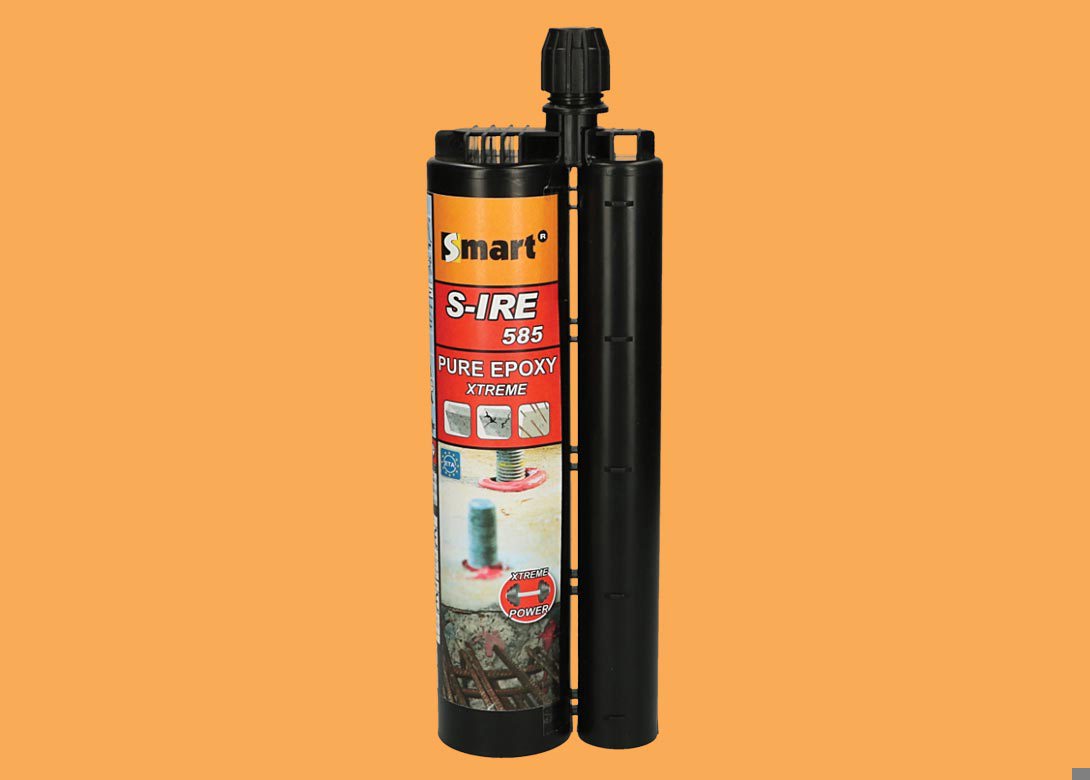 The SMART S-IRE is a pure epoxy chemical anchor from pgb-Europe NV that offers a combination of high bond strengths and low mortar shrinkage for high load-bearing capacity in both cracked and non-cracked concrete.
Due to the wide range in anchorage depths pgb-Europe say that the SMART S-IRE enables high flexibility during the design and installation process. It is also suitable for use in both dry and wet concrete, as well as flooded holes, without reduction on the loads. The S-IRE can also be used in overhead applications and in natural stone with a dense structure.
The S-IRE comes with two ETAs, the first for cracked concrete (ETA – 17/0187) and second (TR023) for post installed rebar connections (ETA – 17/0188). Available in 385ml and 585ml side-by-side cartridges, the shelf life is 24 months from the date of manufacture – when stored correctly.
This product is also included in the SMART Anchor Design Software from pgb-Europe, which can be downloaded for free from the website.