Hexstone launches Thunderbolt™ with ETA
22 March 2016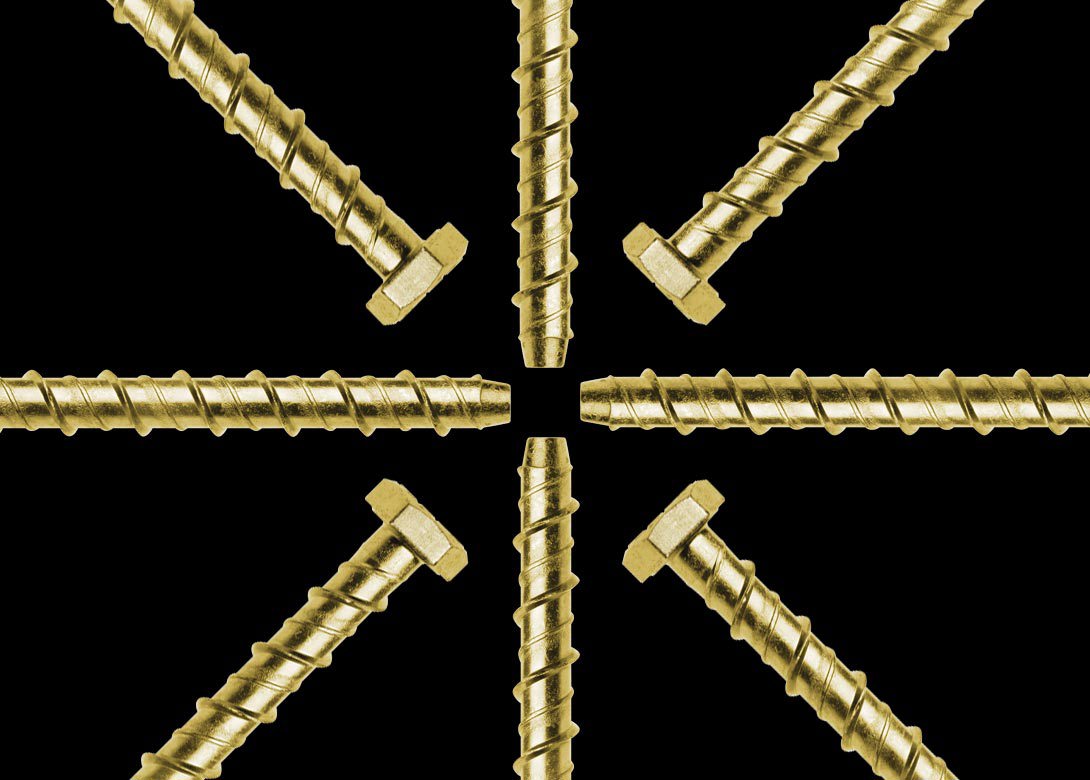 Hexstone – the UK's largest wholesale supplier of fasteners, fixings, hardware and ironmongery – has announced that its Thunderbolt™ self-tapping one piece anchor has recently received an Option 1 European Technical Assessment (ETA – 15/0040) and is also CE marked.
Martin Rundle, marketing manager at Hexstone, explains: "The new range of ETA Thunderbolt™s is about offering choice to our customers. The new ETA evaluated and CE marked Thunderbolts can be used whenever there is a legal requirement for safety critical applications. We are still offering the original Thunderbolt, which is ideal for non safety critical applications. However, we have found that more and more designers, architects and specifiers, are beginning to opt for CE marked products, to ensure the long-term compliance, safety, and accountability, of new builds or refurbishments."
Martin continues: "Construction companies and tradespeople, who have previously bought primarily on price, may need to review their supply arrangements and secure a reliable supply of tested and assessed components, or risk having a product that doesn't meet the standard."
Hexstone can provide advice and guidance on which ETA evaluated and CE marked products are suitable for different construction applications, for both new builds and refurbishment projects, in the UK and beyond. "Not only are we able to supply products with all of the necessary accreditations and proof," explains Martin. "We are well versed in all of the requirements of the new regulations – including which products are not currently subject to CE marking and assessment."
The Thunderbolt European Technical Assessment contains general information on the manufacturer and product type, including a full description and intention of use. It also includes all the required information relating to loads, spacing, and edge distances. "Customers have peace of mind that ETA evaluated Thunderbolts have undergone rigorous testing, and will perform to the level required by the assessment," states Martin.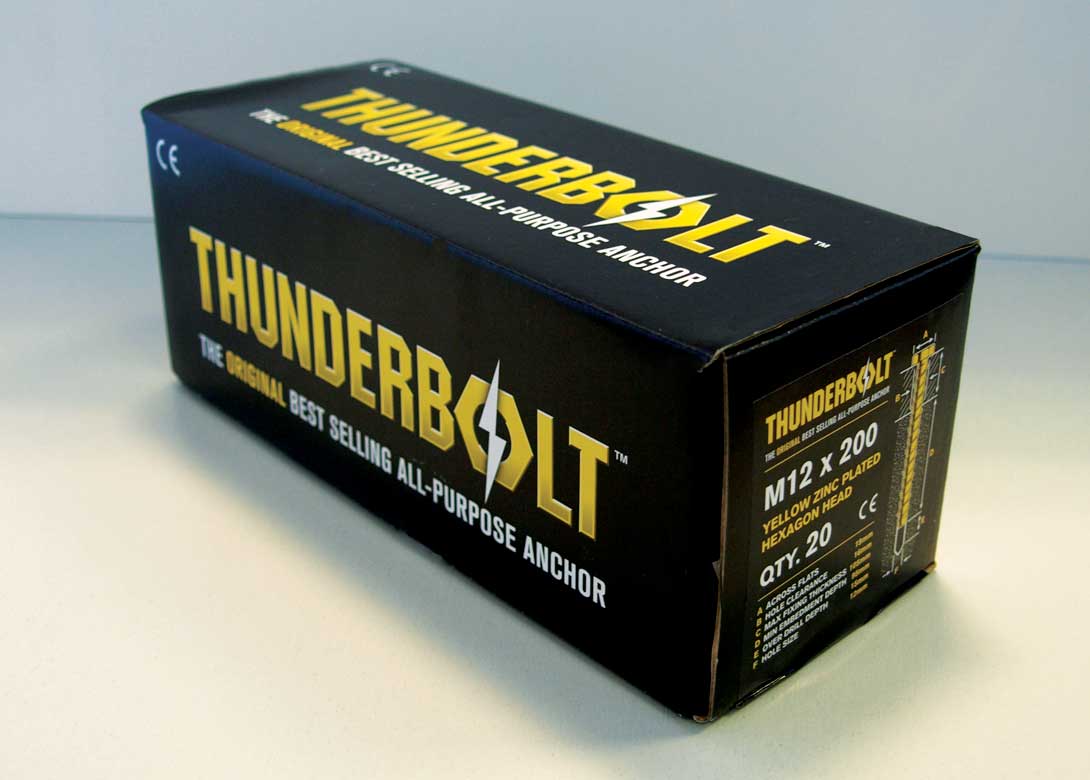 "Also CE marking proves that the Thunderbolt has been tested according to European standards, offering traceability and accountability. Manufacturers must state or print the values of the tested properties on the product, packaging or accompanying documentation, and the mark itself must include information about the product and manufacturer including the specification, the year CE marking was first applied, and the manufacturer's name. This has the potential to contribute to an industry wide raising of standards, and an improvement in product design."
Thunderbolt can be used on a wide range of construction materials, including concrete, brick, concrete block, and various types of stone. The threaded anchor and self-tapping action allows for safe anchorage, with the substrate becoming the nut to the bolt. The Thunderbolt is a one piece non-expansion anchor, ideal for close to edge fixing applications. Installation is quick and easy, making it a general purpose anchor, even on temporary jobs, as it's completely removable. Using standard sized drill bits, Thunderbolt is a cost-effective fixing for a wide range of applications.
Martin concludes: "We have designed new packaging, promoting the range of ETA evaluated and CE marked Thunderbolts. We can offer quality merchandising equipment to display Thunderbolts in an effective way and also as an aid to increase sales."