HECO's sustainable connections
06 July 2018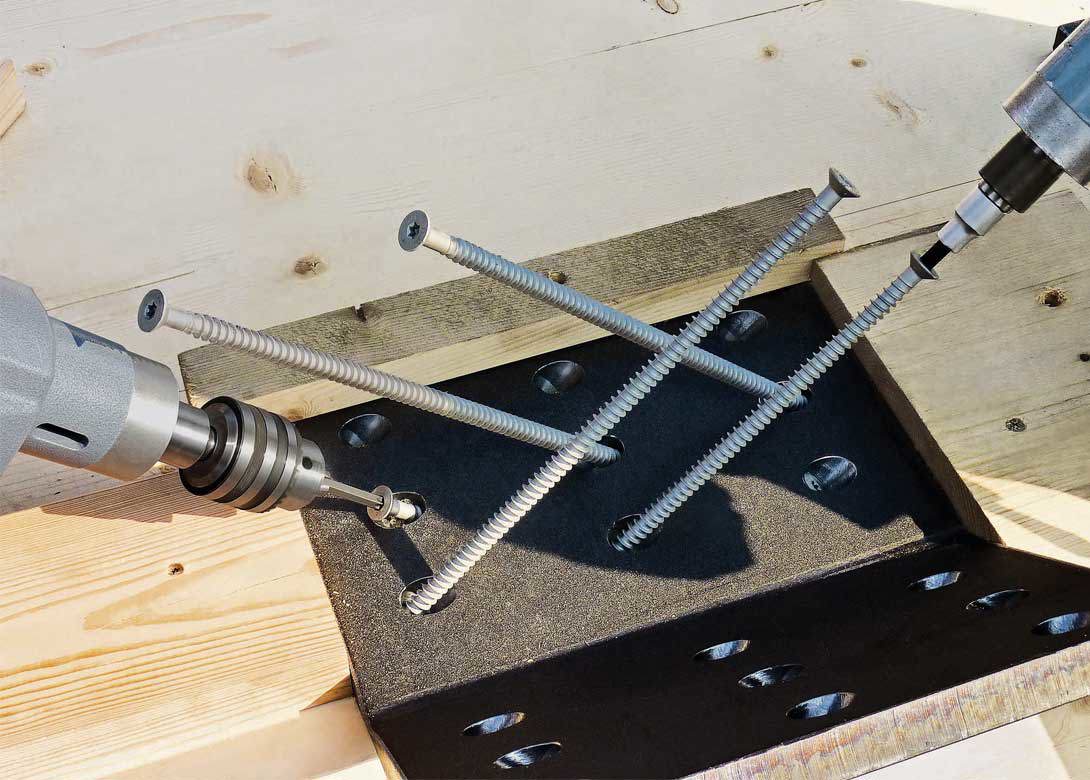 HECO Schrauben GmbH & Co KG is expanding its product range for structural timberwork – to include HECO-WR full-threaded screw and HECO-SC-S winged self-drilling fasteners – thanks to a strategic partnership between the Schramberg-based fastening specialist and SFS intec.
To produce the new screws, HECO acquired several production machines from SFS intec last year. In addition to production, HECO is also responsible for further development, product management and marketing for some of the new products. The same applies to application consulting and the calculation service.
The new products in the HECO range are expanding the company's offering in structural timberwork. Users who purchase their products through specialist dealers can therefore benefit from high-performance connecting elements with unique selling points, which were previously used by SFS intec, particularly in the project business.
The new additions to the HECO range include:
HECO-WS (WS = wood and steel) self-drilling dowels
The use of the self-drilling dowel significantly simplifies and speeds up the work process, particularly for multiple-shear steel-timber connections. To create the junction points, the timber is slit and the steel plates are slid in. The dowels are then driven through both materials – timber and steel – without any need for pre-drilling beforehand.
Up to three steel sheets measuring 5mm thick respectively, or single plates 10mm thick, can be drilled through in a single step. This is the only way to guarantee that each dowel is accurately fitted in timber and steel.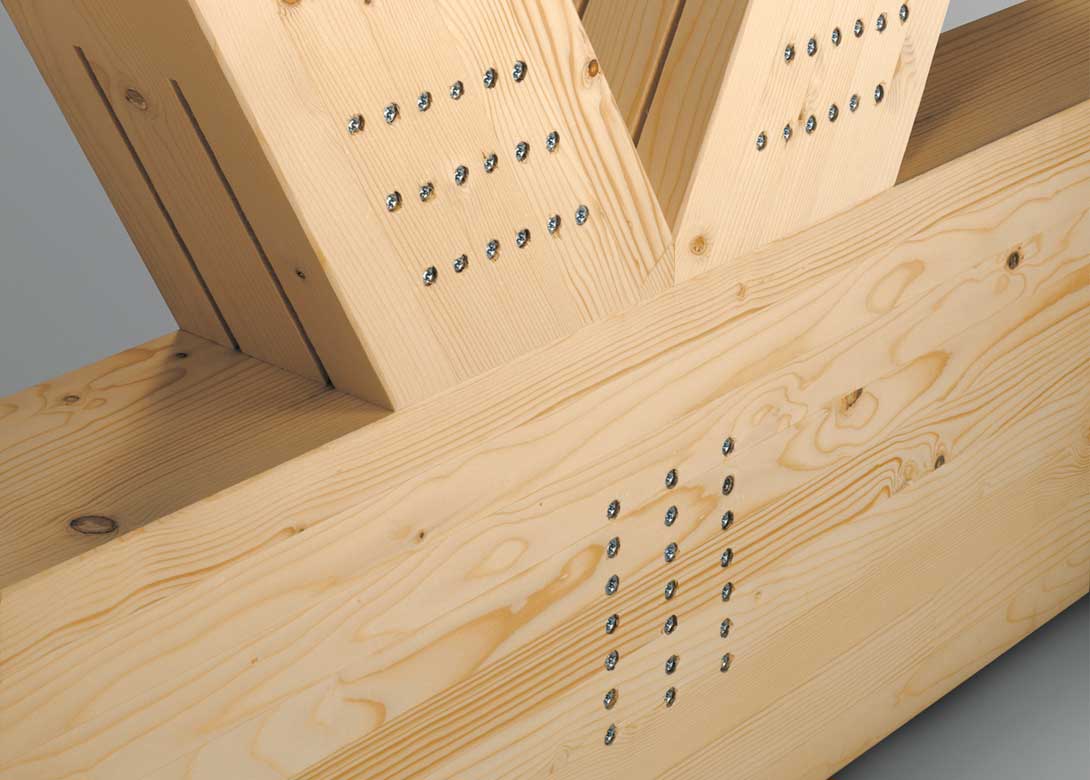 HECO-WB (WB = wood bar) threaded rods with wood thread
The HECO-WB threaded rods with wood thread enable transverse reinforcement without any need for the time-consuming use of adhesives in solid timber beams. Notching and joints in timberwork, for example. The toothed thread bears the load exclusively. Thanks to the high-tensile strength of 800N/mm², up to 50% fewer threaded rods are needed in comparison to other reinforcement methods. The electrogalvanised, blue passivated threaded rods are available in two diameters – 16mm and 20mm – and with a standard length of 3,000mm and can be cut to the appropriate length by the user.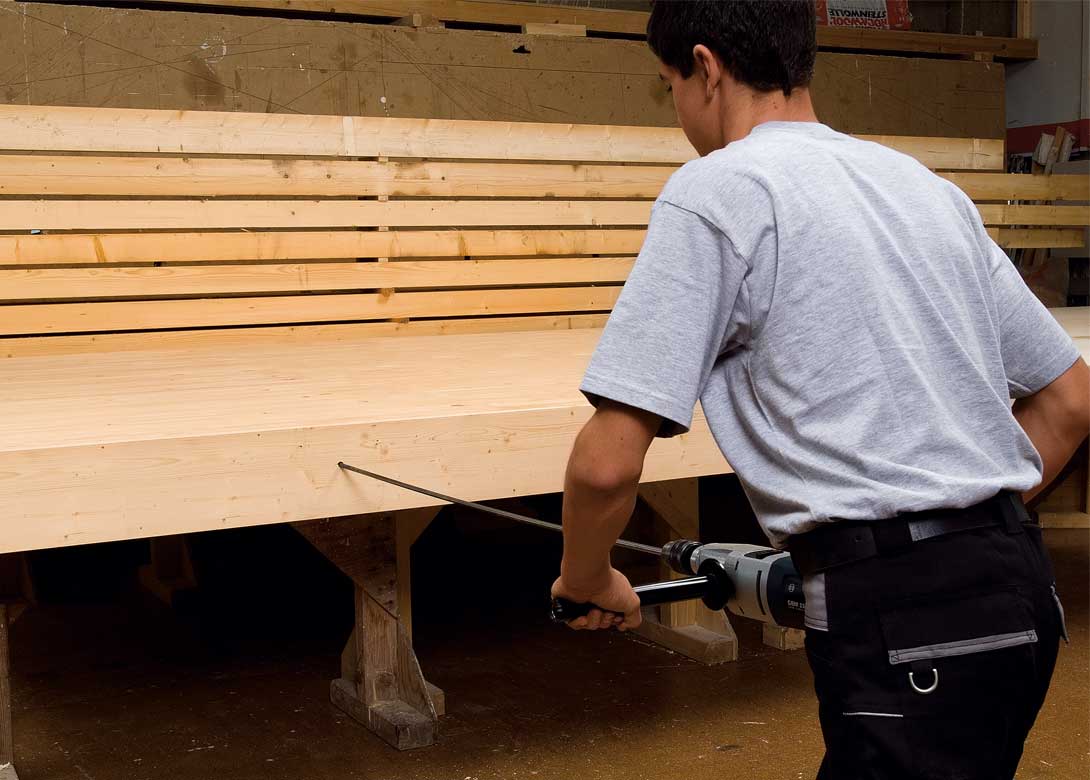 HECO-WR (WR = wood reinforcement) full-threaded screws
The HECO-WR full-threaded screws enable the implementation of modern design concepts with timber-timber or timber-metal connections due to the absorption of higher loads. They can be used in a single step without any need for pre-drilling – even with screws 13mm in diameter and 1,000mm in length.
The use of the screws enables users to reduce the timber cross-section if necessary and thus, the material costs, for things such as beam and framework structures or for gable roofs.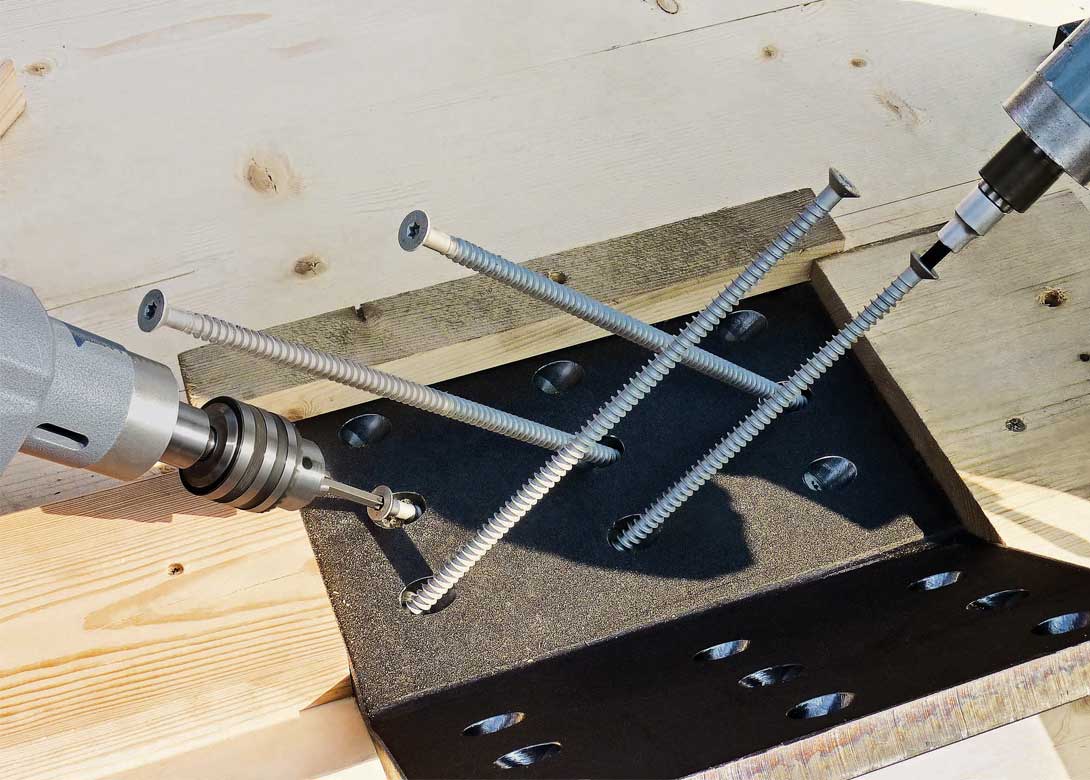 HECO-SC-S winged self-drilling fasteners
The HECO-SC-S winged self-drilling fasteners complete the HECO range in the patio and façade segment for designs with substructures made of metal. The new connection elements allow users to install coverings and cladding made of wood in a single step. Because they are made of corrosion resistant A2 stainless steel, which is also electrogalvanised, wooden fasteners can be quickly and efficiently implemented in steel or aluminium, even in outdoor areas.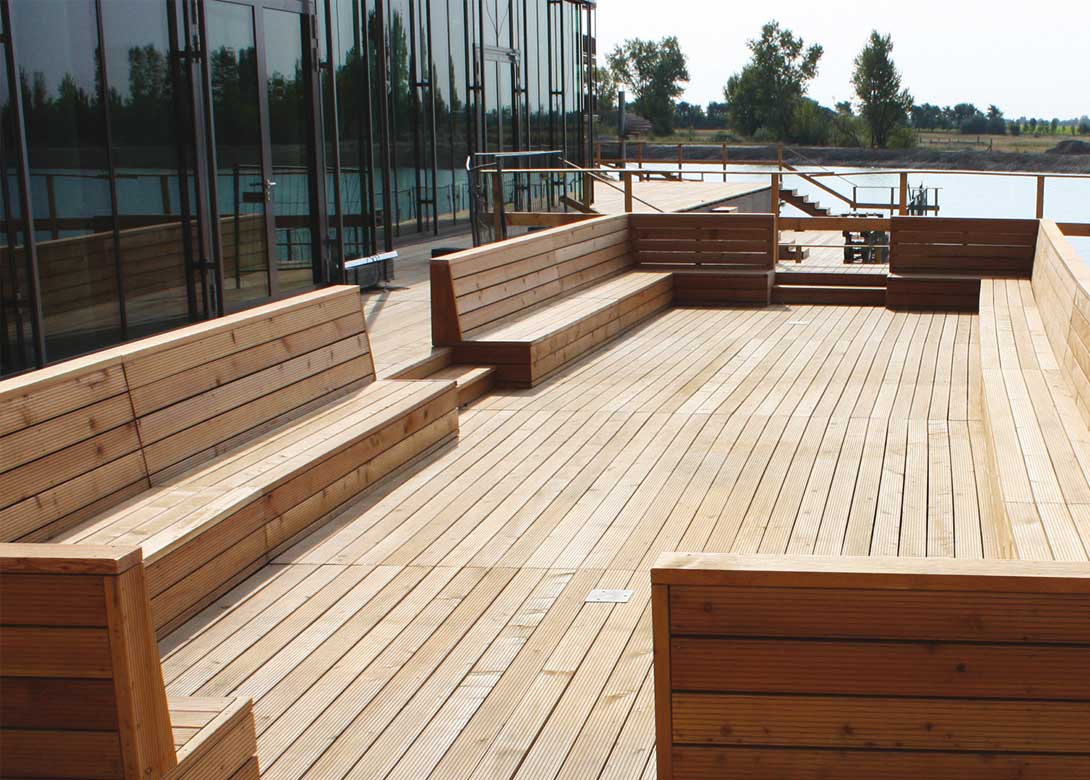 HECO-TOPIX-XL wood screw
HECO's range of wood screws is also being expanded to include the HECO-TOPIX-XL. The new screw has a head diameter of 22.5mm instead of the previous 18mm. Thanks to the enlarged clamping surface, the screw can absorb higher loads. Timberwork installation operations can thus be carried out in a more cost-effective and efficient way.
For applications with a slanted screw connection, the tried and tested HECO-TOPIX flange head screws, in the previous version with a smaller flange head, will remain in the range.