For high loads in timber construction – HECO-TOPIX® full threaded screws
10 February 2017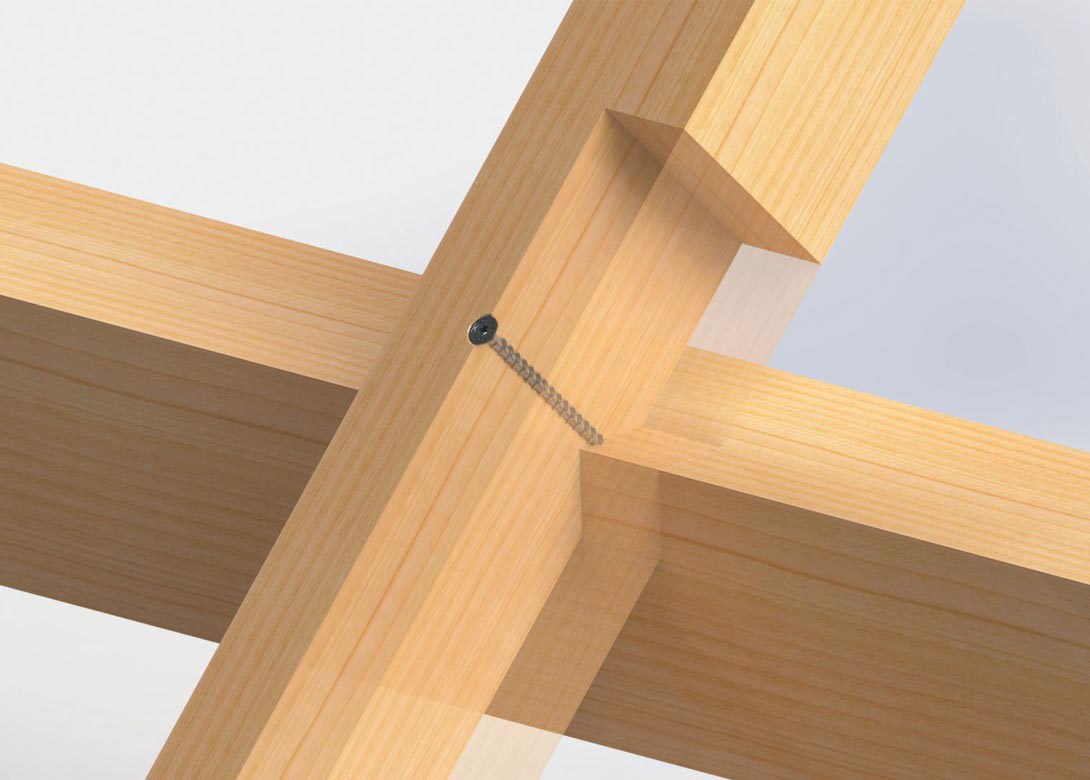 The screw specialist HECO-Schrauben GmbH & Co KG has expanded its range of wood screws with the addition of a full threaded screw. The HECO-TOPIX® full threaded screw with countersunk head can be installed quickly and easily and is suitable for fastenings that are subject to high loads – such as screw connections for timber connectors, column bases or transverse reinforcements and supports.
The new HECO-TOPIX® full threaded screws have a continuous full thread, which extends up to the screw's head, thus ensuring that high-tensile and compressive forces can be transferred. Owing to their high thread pitch, HECO says, that the new full threaded screws can be driven in quickly and their low driving torque ensures effortless installation. What's more, the TOPIX tip makes it easier to work close to the edge as it reduces wood splitting. The screws can be inserted parallel to the wood grain at an angle of 0°, which means that column bases can also be screwed from below. The countersunk head with cutting pockets prevents damage to the connector and ensures an even finish of the screw connection. The HECO-Drive, with precisely coordinated drive and bit, facilitates efficient force transmission and easy positioning of the HECO-TOPIX full threaded screws. 
Coordinated product range and precise planning HECO-TOPIX full threaded screws are blue zinc plated and are available in the diameters 8mm/10mm and in lengths from 120mm to 380mm. This facilitates a wide range of applications. To achieve precise calculation, the HECO-TOPIX full threaded screws will be included in the new version of the HECO Calculation Software, HCS 4.0, which is due to be released in April this year. HCS 4.0 will give production engineers and installers the opportunity to calculate rafter-purlin joints or the transmission of high compressive forces precisely. In addition, the ETA approval will include the creation of transverse reinforcements in openings as well as an insertion angle of 0°, ensuring a wider scope of application.