Focussing on certification
10 August 2017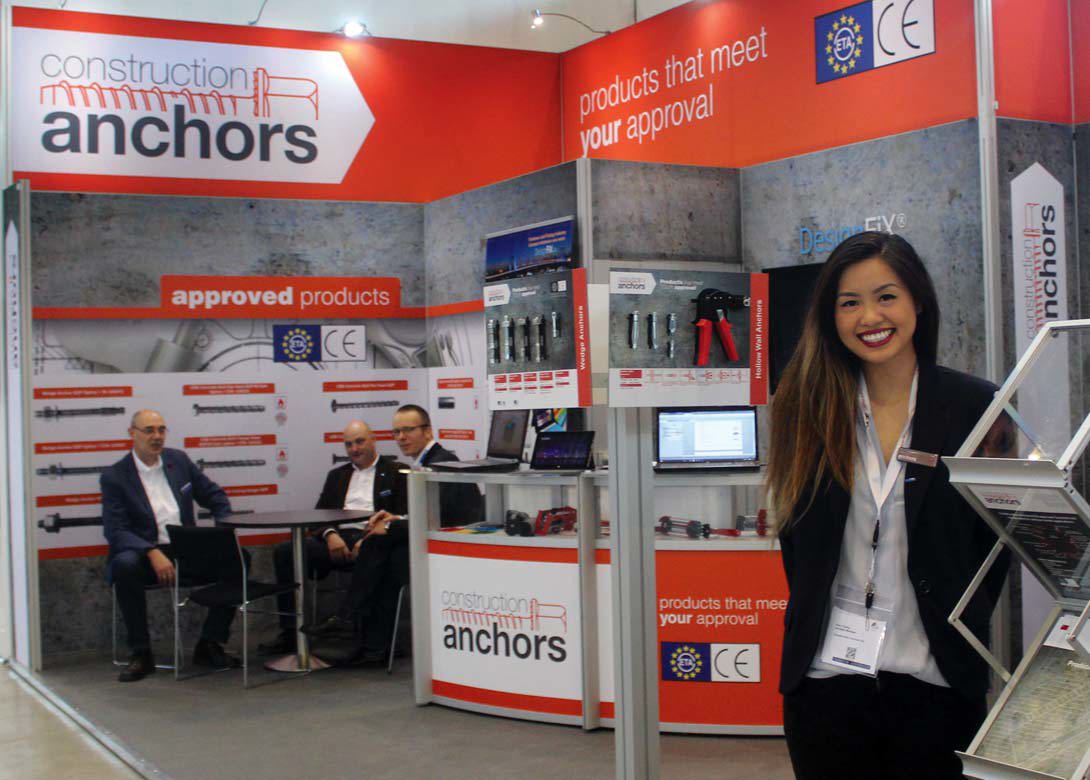 Construction Anchors was founded to develop and supply a range of quality mechanical fixings and tools for the construction industry. With a focus on producing anchors that reach the European Technical Assessment certification.
Construction Anchors Co Ltd already has several products that have achieved an ETA including throughbolts (wedge anchors) that are zinc plated and come with ETA Options 1 and 7 (ETA – 12/0007), plus concrete bolts with various head types and finishes in ETA Option 1 with Part 6 (ETA – 12/0552). Part 6 is aimed primarily at suspended ceilings and other applications involving the suspension of services from concrete soffits. The benefits are that the failure of one anchor will not lead to collapse of the whole system and it covers application in cracked and non-cracked concrete.
Other products that are currently pending approval include the drop-in anchors and the Metal Nail-in anchor.
Located in Mainland China and Taiwan, the Construction Anchor factories are ISO certified and have been audited by European test lab institutes. The company offers a range of manual and battery operated chemical and sealant tools in addition to its calculation software program DesignFiX, which is an all-purpose anchor design program for manufacturers of fasteners – for free distribution to their clients. By using the software, the clients can design mechanical and chemical heavy-duty anchors under static loads and under the influence of earthquakes.
It takes into account internationally recognised regulations such as the European directive ETAG 001, the American standards ACI 318-05, ACI 318-08 and ACI 318-11, as well as the Canadian standard CSA A23.3-04.
Private label packaging is also available for global OEM customers.