Dr Stefan Nöken, Member of the executive board, Hilti Group
20 May 2020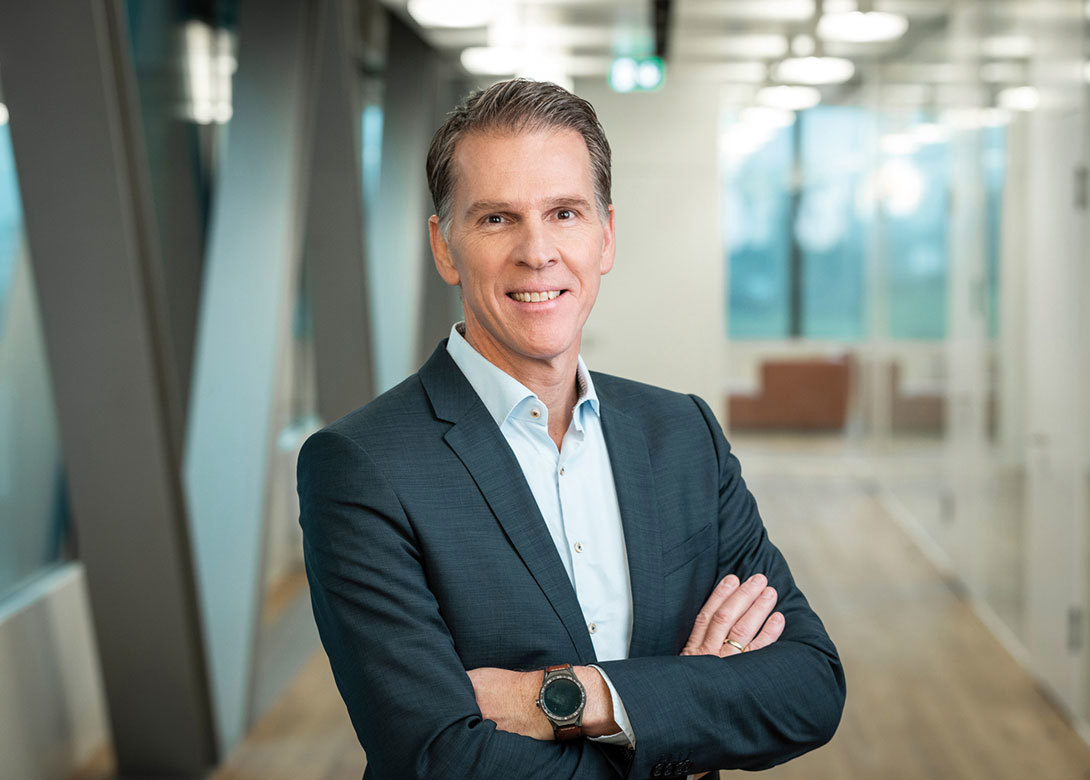 Fastener + Fixing Magazine last interviewed Dr Stefan Nöken in 2017 – where he focused on how the digitisation of the construction process would affect stakeholders. Here Editor Will Lowry speaks to him about how the construction sector has developed over the last three years and the key trends he predicts for the future.
The last interview with Fastener + Fixing Magazine was in 2017. What have been the key developments for Hilti in that time?
"The fast and strong development of digitisation has been the most important event in recent years – not only for Hilti but for the entire construction industry. I thoroughly believe the changes we are experiencing right now, and over the next decade, will be more significant and fundamental to the construction industry then what we have experienced in the last 100 years. A big reason for this is around data and new technologies, which offer a great opportunity for productivity.
The topic of productivity through digitisation has certainly been a key focus for us at Hilti. We have significantly stepped up our investment and activities in digitisation to help us respond to customers' needs and to digital opportunities. For instance, we have developed Building Information Modelling (BIM) services, which involves BIM framework, design and modelling, BIM drawing, and pre-fabrication. This is a comprehensive service offering we did not have five years ago and is something we have developed, which is not only demanded but enjoyed by our customers.
Another practical example is IoT, which we use for our App called Hilti Connect as well as OnTrack, our asset management solution. This involves all our devices and tools having communication chips inside them – allowing customers to identify and localise the device and enabling customers to initiate a repair pick up.
The final area where the industry has changed a lot is the accelerating trend towards cordless. It is amazing how fast this change has happened, as the batteries have become more powerful – enabling users to get better performance on a lower weight battery."
A key focus for Hilti last time was its Champion 2020 corporate strategy. Did you achieve what you set out to do and what is your corporate strategy now?
"As part of the implementation for the Champion 2020 strategy we carried out ongoing annual control meetings to discuss the success of the strategy. From doing this we concluded that the strategy was working, and we were progressing very nicely on the key imperatives. We therefore asked ourselves 'if that is the case do we need a new strategy?' To decide we went back to the assumptions we made in 2012/13 when developing the Champion 2020 strategy and agreed that the assumptions hadn't fundamentally changed – such as the macroeconomic environment, the competitive landscape, and technology trends. We realised that there is still much potential for our strategy. Therefore, we decided to extend the time horizon to 2023 – helping us to maximise the benefits of our well working strategy.
However, at the same time we made a few adjustments due to topics becoming more prevalent compared to the situation seven years ago. The first is the topic of sustainability, which is now being discussed on a completely different level to what it was in 2012/13. We have integrated our corporate sustainability strategy, which focuses, in a nutshell, on CO2 footprint, circularity, installer health and safety, building and occupant safety, employee health and safety, business standards and ethics, as well as social responsibility.
The second change is that we now have an even higher emphasis on the digitisation of the business. This is focused on three key areas: The offer to customers, where we have become more digital and intelligent – through digital services and software solutions; the digital interaction with customers, including the digital sales and marketing process; and finally, the digitisation of the operational back-end, including industry 4.0 in our manufacturing all the way to our digital archive in intellectual property. We believe digitisation will continue to play a critical role, which is why we have highlighted it in our updated Champion 2020 strategy.
The final adjustment to the strategy was regarding our people. We believe employee engagement is a decisive factor in the success of a business. Highly engaged team members engage our customers and by doing that drive our business. We therefore have a much stronger emphasis on people engagement."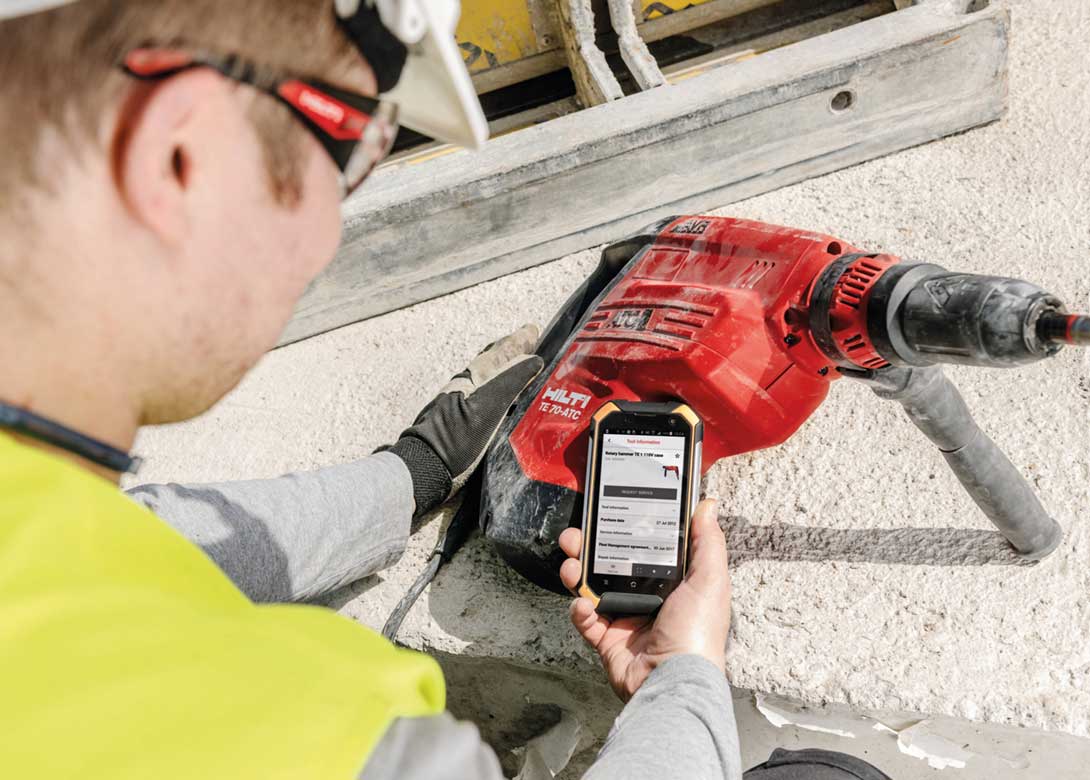 Hilti is focused on front-loaded engineering and visiting customer's sites. Why is the Group committed to this direct to site service and supply? How does the Group present a consistent service to customers around the world?
"For more than 70 years we have believed in direct sales. This will not change, even with the development of digitisation. There are two main reasons why we believe in a direct sales model. The first is that by being out on the job site with our customers – we have 20,000 sales people who can make 250,000 customer contacts a day – we create a vibrant dialogue, which puts us in the position to really understand our customers' needs, applications, and workflow. This customer contact also plays a big part in our innovation, because you cannot innovate unless you completely understand the real work on the job site.
The second reason we believe in a direct sales model is that it enables us to convey our value proposition whilst talking to customers. The essence of the value proposition has to be explained, they sometimes don't explain themselves. Technically high standing solutions, for example, which help prevent buildings from fire or seismic events, have to be explained and demonstrated to the customer.
Whilst we are committed to a direct sales model, it is quite a demanding process to make sure 20,000 people deliver a high-quality customer experience – every time. To do so, and to guarantee real consistency and quality, we have global standards, processes, and systems, as well as having a sharp focus on training. We are on a continuous learning journey and we regularly provide our whole sales force with an ongoing training on everything including new products, new software, new service solutions, as well as how to professionally support customers."
How do regulatory requirements impact you as a business? How do you stay ahead of the demands?
"Regulatory requirements have a significant impact on our business, but rather than seeing it as a challenge, we see this as an opportunity to raise the building standards worldwide. We want to protect buildings and occupants, and we want to protect the users of our products. That is our intention and therefore increasing standards, whether it comes from building integrity, sustainability or health and safety can help a lot.
It is very important to be on top of these developments. We do this through people who are experienced on how the standards work and where they apply. For instance, the standards in Japan are different from the ones in the EU, and different in the Americas. We have several dedicated people working with the authorities, increasing the building standards. That is why I feel confident in saying we know about upcoming changes in regulations and we are already integrating them into our product development."
How important is it to have a recognised quality standard for construction products? How do you get users to adopt those products over cheaper alternatives?
"The trade off between high-quality products that meet standards, and ensure safe buildings, versus inferior products that are just sold for a price, is another key issue. At Hilti we are focused on high-quality products and promoting the importance of them. It is very sad but a matter of fact that the relevance of these solutions is often not realised until it comes to an accident or disaster. A prime example is the Grenfell tower tragedy in the UK, which increased the awareness of the importance of fire protection of buildings. The same happened in Italy with seismic products, due to the earthquake events that have happened over recent years. These tragedies have become catalysts for the industry to get more serious about the topics involved.
At Hilti we have two roles to play. Firstly, we drive building standards, as we previously discussed. We also develop the products accordingly to build safe buildings. Secondly, we want to educate our customers – the building owners, the architects, the general contractors, as well as the sub-contractors. We need to explain how serious these topics can be, and that they are worldwide issues. It is not about spending more money for a certain product, it is about getting a safer solution, which will stand for the next 50 – 100 years."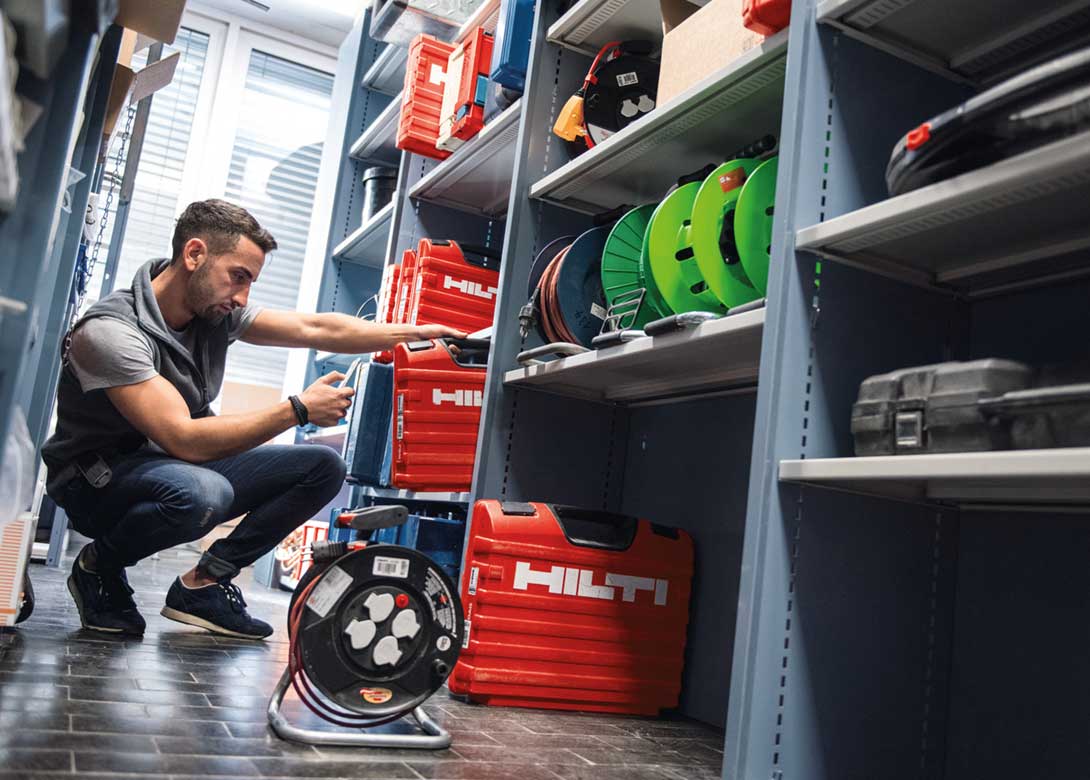 Previously we spoke about digitisation of the construction process and how it will affect stakeholders. How has this area developed over the last three years – both for Hilti and the construction market?
"I am very happy to see digitisation has arrived in the construction industry and most companies regard it as an opportunity to tackle the productivity challenge that has not yet been mastered within this sector. The construction industry is the only industry where there have been no real productivity gains over the last few decades.
Most construction companies recognise that digitisation is a big opportunity to organise themselves better. For instance, having a digital representation of a building to highlight any potential issues or concerns, before building it physically. There is also an opportunity regarding building life cycle management, with digitisation helping with the designing, building, as well as the maintenance of buildings. Digitisation is definitely becoming a crucial factor within the sector and we are at the forefront of this technology.
At Hilti we have further extended our digital offering to support the different stages, be it BIM modelling, design optimisation, pre-fabrication, advanced logistics – to track and trace deliveries, as well as documenting what is being done on the job site, including verification and validation.
Without doubt it will be a big change process, but if you look at other industry sectors, such as automotive and aviation, they had the same experience and went through the same change process.
There is no question: It will be the way we will be working in the future in the construction industry. Therefore, we are investing €100 million on our digital journey every year and dedicate a big part of our R&D spending on digitisation."
What is your impression of the current markets and how do you deal with challenges such as Covid-19, trade wars, etc, which could potentially have a big impact on the market?
"We had a very good year in 2019 and had growth all over Europe, North America and Asia-Pacific, with local currency growth of around 6.3%. When you look at the global construction output the growth in 2019 was around 1.5% – 2%. This was also the projection for 2020. However, social and business life has changed dramatically due to the Covid-19 pandemic. It is already having a serious impact on economic growth, construction market growth, and our business, for the remainder of 2020 and beyond.
When it comes to topics like these, I think flexibility, adaptability, and agility, are the key words that describe our attitude, but it is also important to realise this is nothing new. Back in the financial crisis in 2008/09, and the currency devaluation of the Swiss Franc in relation to the Euro in 2011 and 2015, we learnt the importance of flexibility, adaptability and agility. Volatility is the new norm and there are always external factors influencing the market and our business.
Covid-19 is actually a prime example. Nobody could have predicted at the start of the year how it would develop or the challenging situation it has created. The outcome is still not clear and there are a number of layers involved. The first priority for us as a Group was to care for our people and make sure we established around the globe, with 30,000 employees, strict health and behavioural standards that protected our people.
The second priority was to serve our customers and secure supply of our products. After those immediate actions we are now in the phase to manage the recession, limit the financial impact but seize the opportunities and, at the same time, prepare for the rebound.
We have a long-term strategy and believe that, eventually, the signs for the construction industry are positive. The reason for that is a growing population and prosperity around the world, which means there will be a need for infrastructure, housing and energy supply – especially in emerging markets."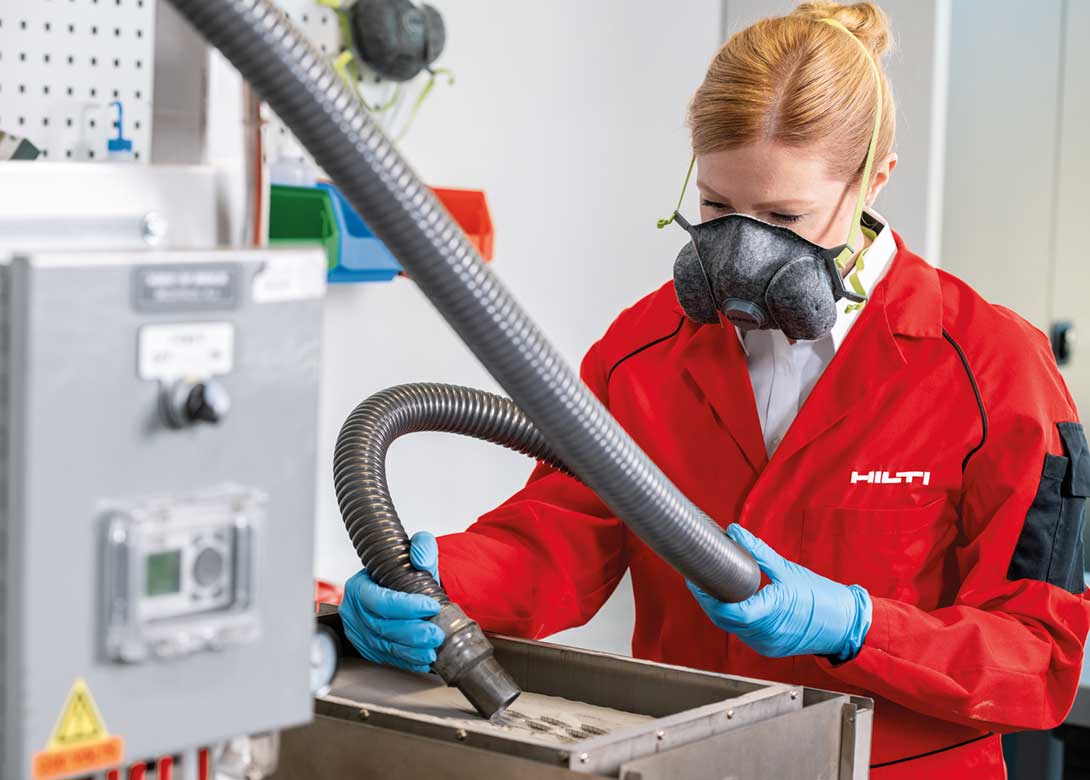 What do you see as being the main construction trends for the next 3 – 5 years?
"At Hilti we believe there are going to be five main trends that will impact the construction sector. The first, and one of the most obvious and biggest issues customers are feeling, is the labour shortage. Finding skilled people that are willing to perform the work is proving difficult. The construction market is not the most attractive and it is more and more complicated to get skilled labour. However, as a business this creates opportunities for us, such as continuing to develop solutions that are simple and easy to use, all the way to solutions that can perform the work by themselves – such as on-site robotics.
The second big trend is health and safety. The UK is very much at the forefront regarding health and safety, but lots of other countries are not as far advanced. Worldwide there should be zero incidents and accidents on the jobsite. For Hilti that means we have to provide solutions that reduce physical stress as far as possible and help avoid any accidents.
Number three, and this is a more fundamental transformation, is the industrialisation of the construction sector. Through digitisation, as well as related technologies – such as pre-fabrication, pre-assembly, robotics, augmented reality, 3D printing – it will be possible to industrialise the construction site, rather than every project being a unique construction. The potential this could offer to everybody involved within the construction market could be monumental.
Number four is sustainability, with the growth of this trend significantly increasing over the last couple of years. A key topic is around CO2 neutrality, which involves everybody within the construction market. At Hilti we strive to become CO2 neutral by 2023 and to introduce products that fulfil ecological standards. We are also looking at circularity, where we want to lead the industry. If you think about our tools, we have a completely vertically integrated business model, from development through manufacturing and supply all the way to repair and fleet management. We control the entire value chain and this means we can lead the way in circularity and help make a real difference.
Another relevant topic related to sustainability, which I believe will become a big construction trend, is the use of wood as a construction material. In many ways wood construction has been ignored or neglected because there is the wrong perception that it is unsafe, especially when it comes to fire. However, this is not the case. For instance, it is amazing what can be done with cross-laminated timber construction, such as multi-storey buildings that are 10 – 20 storeys high. I believe wood as a construction material has a very exciting future.
Finally, I can see pre-fabrication becoming a growing trend within the sector. With pre-fabrication operators can pre-produce in a factory environment, and fully compose the structure in a matter of hours or days. If you compare this to the normal concrete work, which is done on-site and takes significantly longer, it is a huge increase in productivity. Pre-fabrication also offers a big advantage from a quality angle, as it is easier to control quality in a manufacturing environment than it is on-site. This will once again improve productivity and guarantee safer buildings."
About Dr Stefan Nöken
Dr Stefan Nöken has been a member of the Hilti executive board since the beginning of 2007 and is responsible for fastening technology and logistics. Born in 1965, he joined Hilti in 2000 as the head of corporate engineering. In 2004, he took over responsibility for supply chain management within the global plants, procurement and global logistics.