Connecting what belongs together
17 June 2019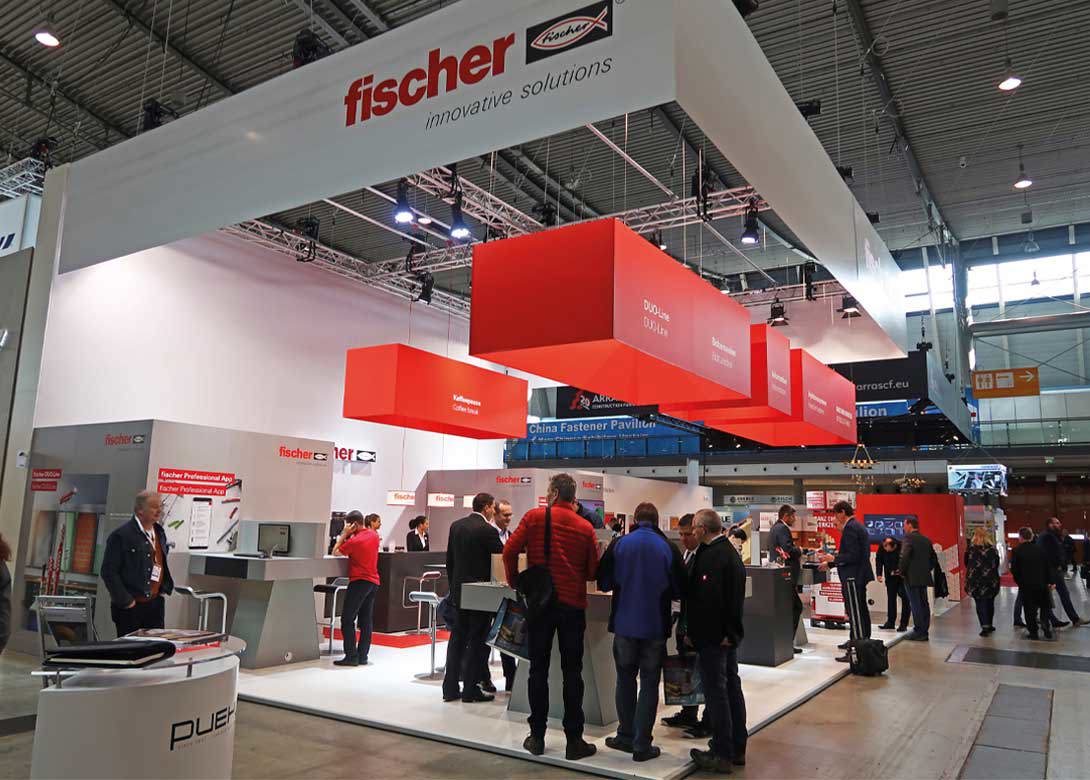 The fischer Group of Companies presented new and classic products on its stand at Fastener Fair Stuttgart – ranging from heavy-duty fixings for professionals to the new NO TOOLS, JUST HANDS products especially for DIYers.
fischer showcased its expanded DUO-Line of intelligent anchors with an innovative combination of materials, among other things. A new addition is the self-drilling gypsum plasterboard anchor DUOBLADE. A testing station at the fair gave visitors the opportunity to try out the newcomer and how it enables quick and easy installation in plasterboard and light cement board – thanks to its three effective cutting teeth and other technical ingenuities.
Anyone who tested the DUOBLADE was able to gain an impression of how the anchor, with its intelligent combination of nylon and polyethylene, expands in the appropriate level of simple and double plankings while providing an optimal fit.
The ULTRACUT FBS II family for applications with high loads in concrete was another highlight for fischer at the show. The A4 variant is new to the market and is suitable for wet rooms and outdoor use. Another newcomer is the 6mm diameter version with an approval for multiple fixings of non load-bearing systems such as service ducts. The overall range of fischer concrete screws now ranges from diameters 6mm to 14mm in the zinc plated variants and 8mm to 12mm in the stainless steel variants, covering a broad range of applications. Depending on the diameter, the various types are suitable for different screw-in and anchor depths that correspond to the existing load. There is also a wide selection of different head types.
The fixings expert also displayed its wide range of screws and chemical fixing systems. Another component of the Fastener Fair appearance included the new NO TOOLS, JUST HANDS products range that is targeted at DIYers, which includes tool-free fixing solutions and is currently being further expanded in an internal company spinoff. The range already includes 25 products that are divided into categories called SMART HANGING, REPAIRING and GLUING.