A strong and reliable partner
23 May 2019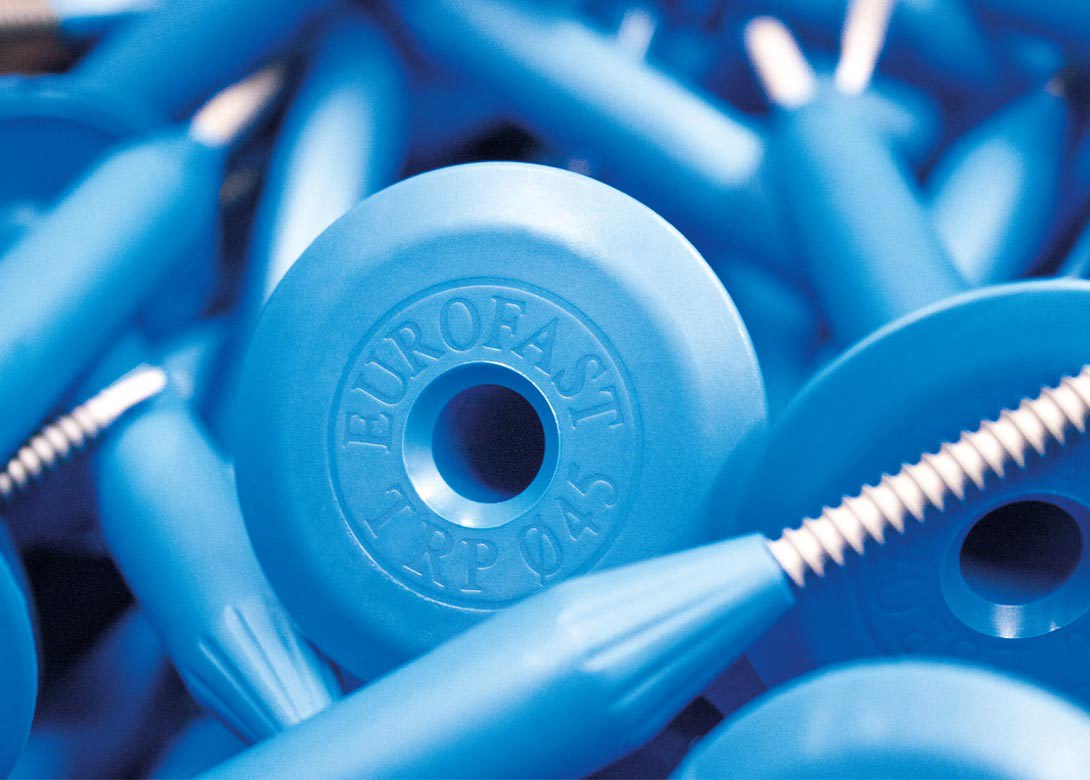 One year on from its rebrand, Deputy Editor Claire Aldridge visited the Netherlands headquarters of the Eurofast® Group to find out more about the rebranding process and how it is intent on supplying high-quality products for the European construction market.
Originally known as Van Roij Fasteners Europe B.V – Eurofast® has been a recognised specialised brand name since the seventies. "In January 2018 we finalised a change in our name. We realised we had a strong, recognised brand name within the industry that had been on our boxes for years, and we simply weren't using it well enough. That's when we became Eurofast," comments Kjell Verdonschot, group sales manager at Eurofast.
Eurofast focuses on the development, manufacturing and production of fastening systems for the flat roofing, cladding and ventilated façade sectors. It also is a specialist in fastening systems for flexible roofing membranes for flat roofs, as well as fasteners for mechanical fixing insulations. The company also provides solutions for a large number of base constructions and roofing systems, supplemented with a wide assortment of tools, machines and accessories.
"Our aim is to be a one-stop-shop for the roofer," proudly states Kjell. "We don't just sell the fastener – we specialise in selling the best solution." It's this combination that has led Eurofast customers to rely on the expertise, and industry know-how within the company. With 65 staff based at its 10,000m2 logistical hub in Deurne, as well as its dedicated technical department, Eurofast also specialises in supporting customers with pull out tests and applying for wind load and tapered roof calculations – providing information about the right fastener needed, and the right quantity needed 24 hours a day, 5 days a week.
"Thanks to the versatility and technical expertise of our employees we can provide quick and professional assistance, reliability, and a great service – that is why our customers do business with us. We have a 95% delivery rate within the EU within 24 hours, so if a customer wants stock tomorrow morning we will get it there, and we can ensure it's of the highest quality," comments Frank van Kalkeren, product and marketing manager at Eurofast.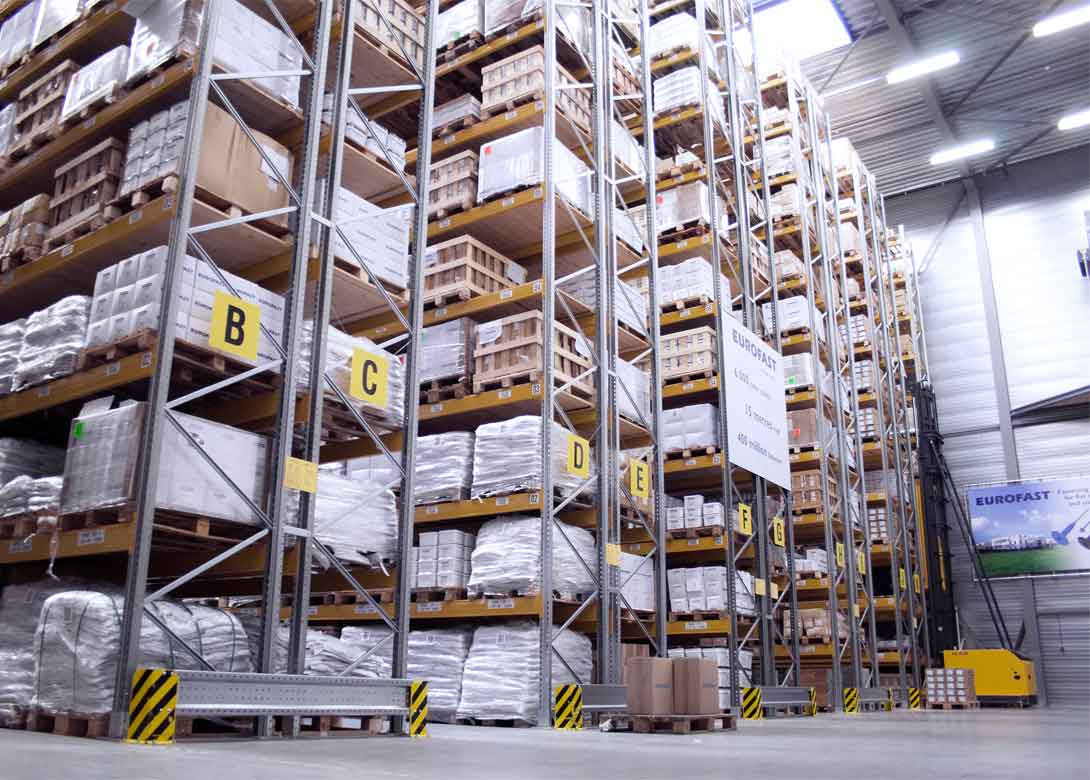 Having an in-house quality control centre is fundamental to maintaining the high standard Eurofast's customers have come to expect. "At our quality control centre we continuously monitor our products to ensure they meet the highest international quality requirements and standards – a long lifespan for our fasteners is essential. For instance, as well as our fasteners, our metal decking plates also meet the minimum requirement of 15 cycles of the Kesternich test according to DIN 50018 S2,0L with less than 15% red rust," explains Frank.
With the most important part of a screw for flat roofing being corrosion resistance the Kesternich test is an extremely aggressive test that exposes a specific number of fasteners to a humid atmosphere containing sulphur dioxide (SO2). The test is run in a closed chamber of a specific volume and heated for 8 hours and then vented at ambient temperature for a further 15½ hours. The products are further inspected and a new cycle is started.
Also now based in Deurne is Eurofast's own production hall for tubes for roofing membranes and insulation, with the company producing 60 million tubes annually. As part of its commitment to quality, Eurofast also conducts extensive testing on its tubes, as well as pull out testing on both the tube and fastener combination – in order to have full confidence in the advice given to its customers. "For 50 years roofers have used metal decking plates and a fastener – but that is changing more and more. We have to keep up with market trends and buying the tubes and importing them was not an option for us – you end up paying to transport air," explains Kjell.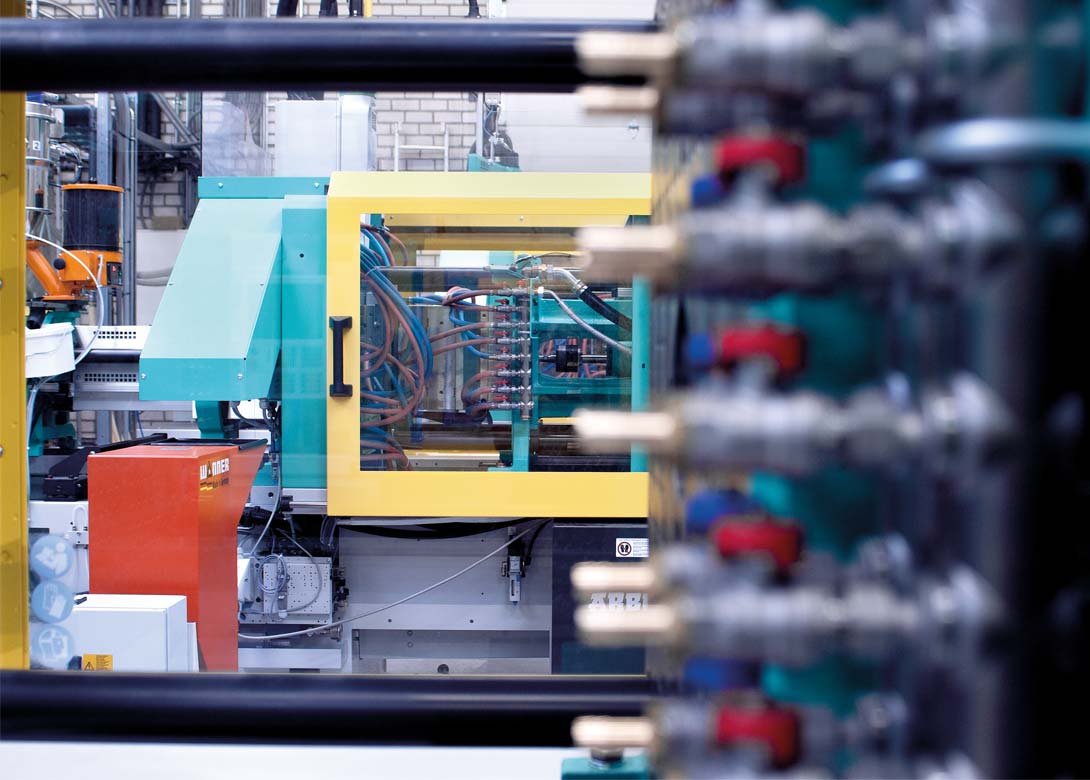 Keeping up with market trends is paramount for Eurofast and innovation continues to be a priority. "In the end it's just a fastener, so for us innovation comes in the form of collaborations with membrane manufacturers, and innovations in different materials for our manufacturing – stronger, more cost-efficient or biodegradable for example such as our BIO-tube. We maintain contact with professionals within the industry to develop these solutions and are always looking further than the fastening systems we supply," comments Frank.
As part of this commitment to the industry Eurofast has its on-site Academy where it educates roofers, distributors and customers about its products. This includes how to drill them, and how to fix them, as well as the basics of flat roofing, metal cladding and ventilate façades. The Academy has also given the company the facilities to speak to its customers directly and provide solutions for any issues they are experiencing. For example its Eurofast processing equipment, developed for the roofer to make fixing in an upright position possible to ensure less back injuries.
Another innovation launched recently was the EAS – Eurofast® Adjustable Screw, launched at Fastener Fair Stuttgart. The EAS provides easy fixation of waterproofing membranes and insulation into concrete substructures with tapered insulation. It also enables mechanical fixing of roofing systems into concrete substrates that are uneven. The EAS can be used as a combination with all Eurofast tubes and guarantees clamping of the roofing membrane due to a unique patented design of the fastener.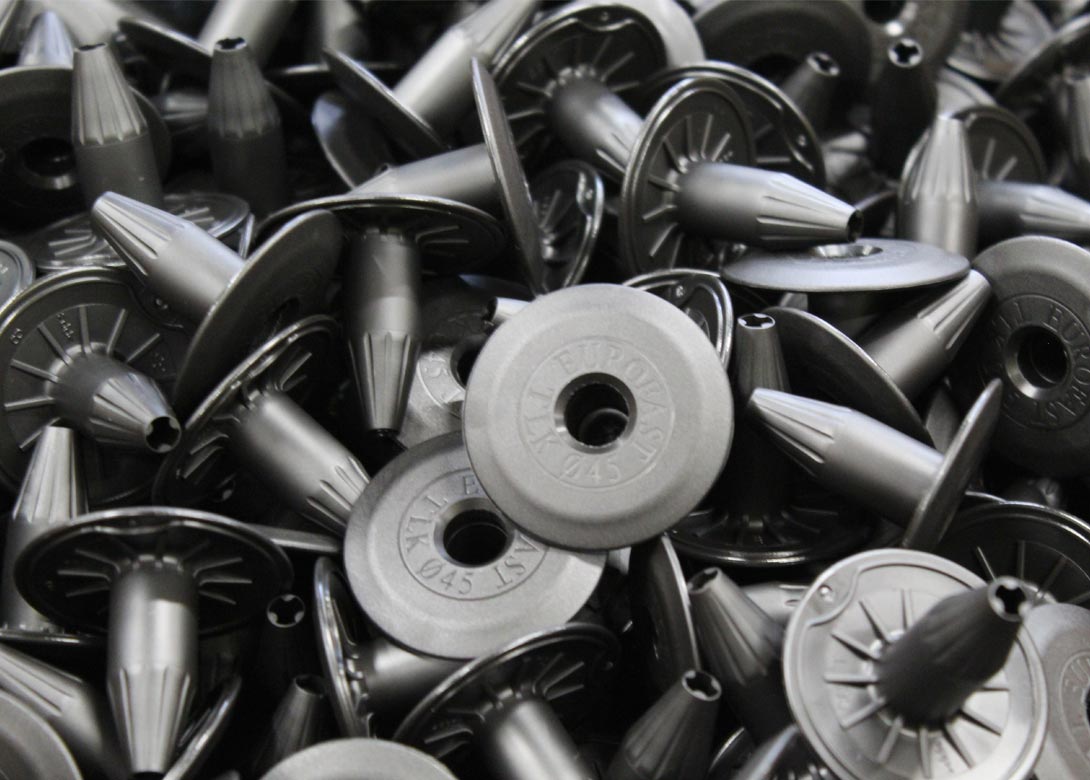 "Our plans for the immediate future are to continue to concentrate on Europe. We've exhibited at many shows in the last few months including Fastener Fair Stuttgart, BouwBeurs, and the RCI Show. The Eurofast brand is now present in more than 25 European countries - with divisions in Belgium, Germany, the UK, Denmark, Poland and Hungary," comments Kjell. "We are also expanding our warehouse and sales office in Budapest in order to become more efficient."
With investment plans in place, and constant innovation top priority, Eurofast is in a strong position to supply its customers, reliable and high-quality mechanical fasteners and associated tools for flat roof and cladding. With its technical centre, quality control centre, and manufacturing facilities, it's clear Eurofast is focusing on quality products. Its specialised knowledge is also apparent, and the company is dedicated to using its technical expertise to find the correct solution.
"Our business is about collaboration – working together to get a good result on the roof. We're a small but important part of the bigger picture," proudly concludes Kjell.