A DUO of fischer innovations
11 October 2017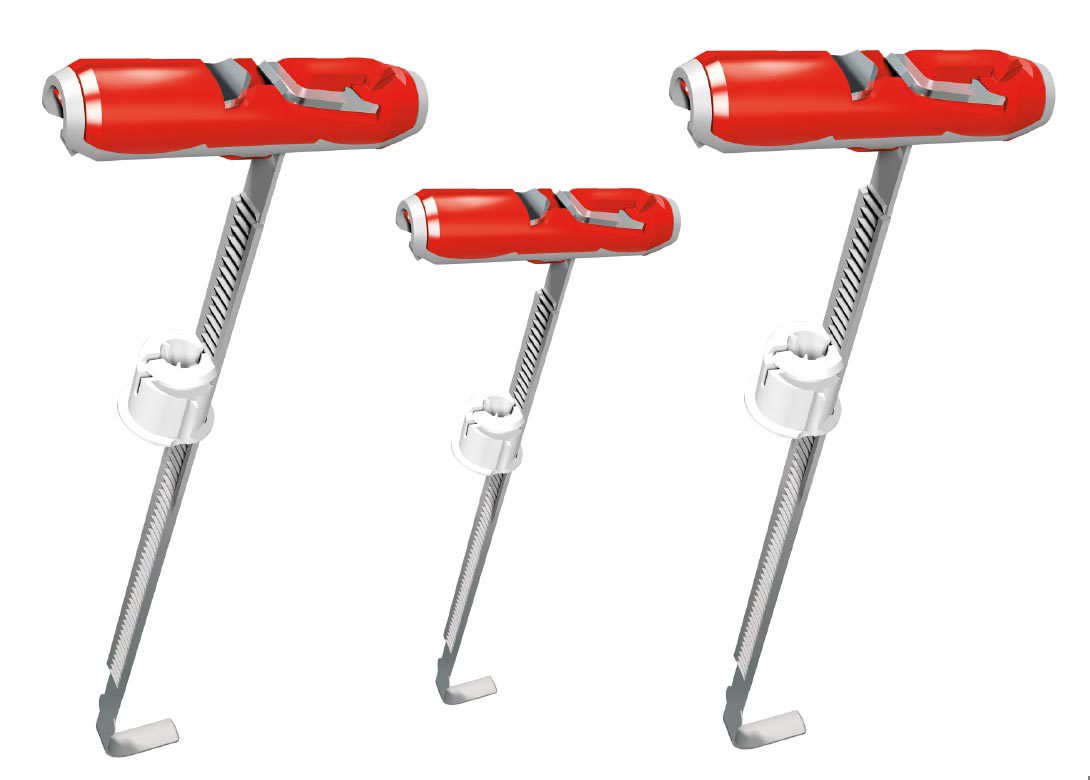 Nearly 60 years since the launch of the iconic fischer S nylon wall plug, the Black Forest fixings innovator has demonstrated there is always room for improvement, as its recently launched DUOPOWER universal wall plug range wins strong user approval across European markets. 
fischer describes the innovative and technically advanced product as a duo of power and intelligence. The key is the use of two component materials, which provide top load values and intelligent functioning depending on the substrate. Sounds a bit far fetched? Far from it. The combination of materials, cleverly highlighted by the plugs' colour combination, means it will expand, fold or knot to guarantee a secure hold. In solid substrates, like concrete and brick, the plug expands. In aerated concrete or perforated brickwork, it will fold to lock between the perforations in the substrate. In plasterboard or where there is a rear cavity, it knots. 
DUOPOWER versatility means the contractor no longer needs to worry about having the correct wall plug type for the different substrates they encounter day-to-day. Even where it is not certain whether there is solid material or a cavity behind the surface DUOPOWER eliminates concern and ensures secure fixing. Whatever the substrate the DUOPOWER plug delivers a permissible load capacity double that of its highly respected ancestor.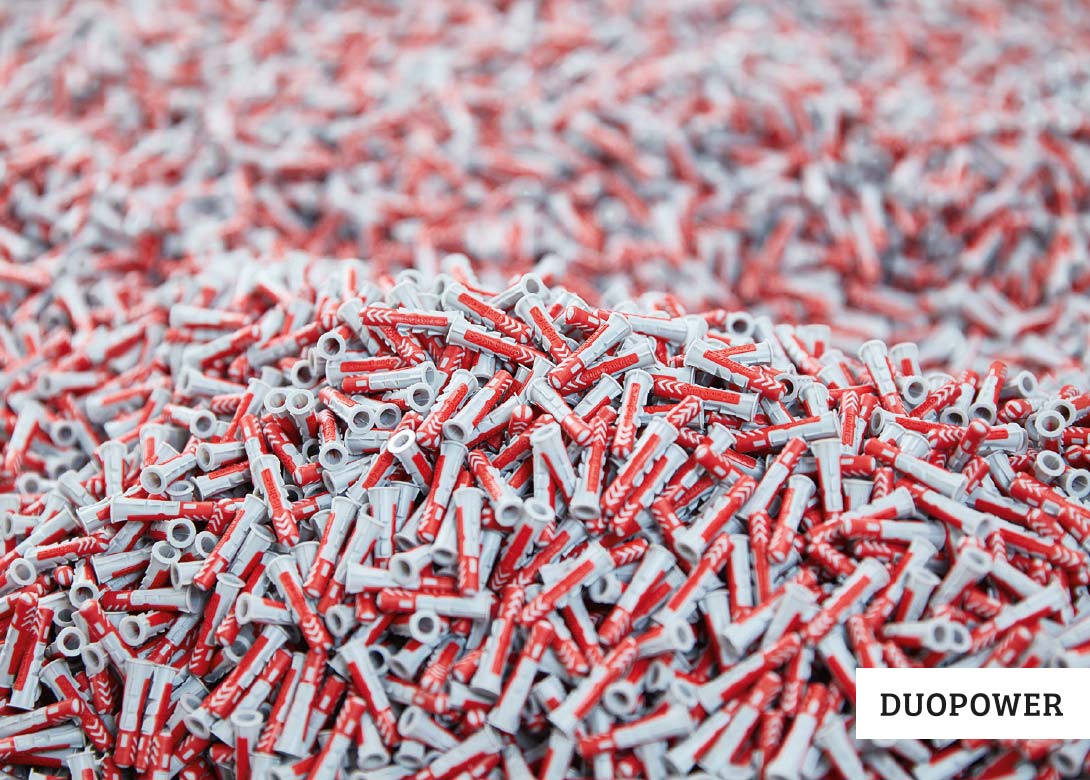 Also utilising the DUO technology, fischer offers a real advance on traditional toggle fixings for high load requirements in panel building materials. The DUOTEC nylon toggle, available in 10mm or 12mm versions, uses a soft grey nylon contact surface to distribute the load over the rear panel surface, minimising any weakening of the supporting building material. The toggle handles high tensile and traverse loads in all panel building materials using glass fibre reinforced plastics and a metal skeleton insert (DUOTEC 12). A white flange sleeve with snap function allows the toggle to be pre-installed quickly and securely in the drill hole prior to driving the screw, and a scale on the DUOTEC 12 grip strap helps determine the required screw length. Cleverly, where the substrate proves to be solid the DUOTEC will also function as an expansion plug, working in concrete or wood. 
Just a couple of innovations from the fixings company that just loves to improve.