SKINTOP® MULTI-M – more sizes, more flexibility
25 April 2022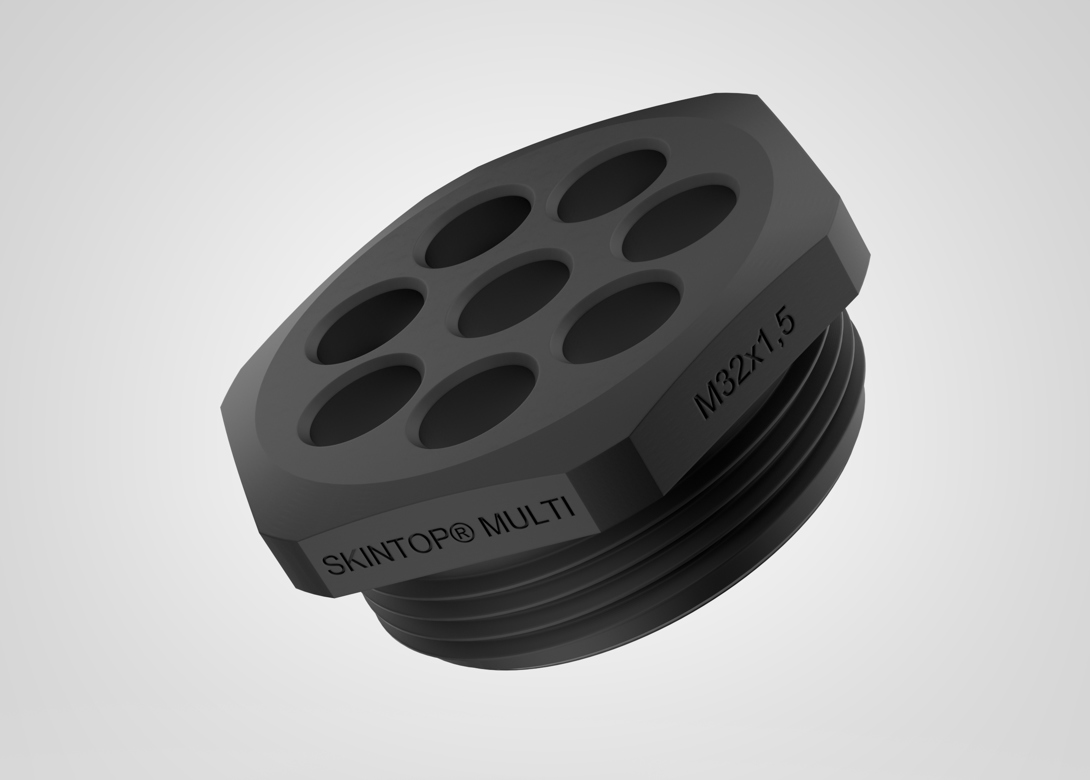 LAPP is further expanding its portfolio for SKINTOP® MULTI-M multi-cable entry systems in order to give engineers greater flexibility.
The SKINTOP® MULTI-M round multi-cable entry system was previously available in three sizes: M40 for up to 12 cables, M50 for up to 18 cables and M63 for up to 30 cables, which can be inserted simultaneously into one housing. At customer request, U.I Lapp GmbH is now extending its portfolio with sizes M25 and M32 for 4 or 8 cables respectively.
 The trend towards digitalisation and miniaturisation is a major challenge for designers. They increasingly have to cope with cabling in restricted spaces. Particularly in control engineering, control cabinet and apparatus construction, as well as in automation technology or robotic arms – where data and control cables need to be installed in tight spaces. Multi-cable entry systems are a space saving alternative for non-assembled cables.
LAPP highlights that the SKINTOP MULTI-M offers a particularly compact solution. The fixing is available in rectangular and now also round designs. The cables are simply pushed through the elastic gel insert and are held securely in place by the static friction on the cable insulation and sealed with IP 68 protection.
The patented funnel design at entry points, in combination with innovative gel-based material, allows the maximum clamping ranges to be increased with up to 4mm variance per cable diameter. LAPP points out that this flexibility in selecting the cable diameter reduces the variety of parts in the warehouse, thus generating logistical and financial benefits. It enables the customer to insert a variety of cables or hoses in a tight space, with unused entry points remaining securely sealed.
There are also time benefits for installation, as no additional preparatory work is required for rectangular and round multi cable bushings, such as pre-piercing. The SKINTOP MULTI-M can be mounted to the housing very easily by screwing in or fastening with a lock nut.