Optimising automotive fastener testing
31 August 2018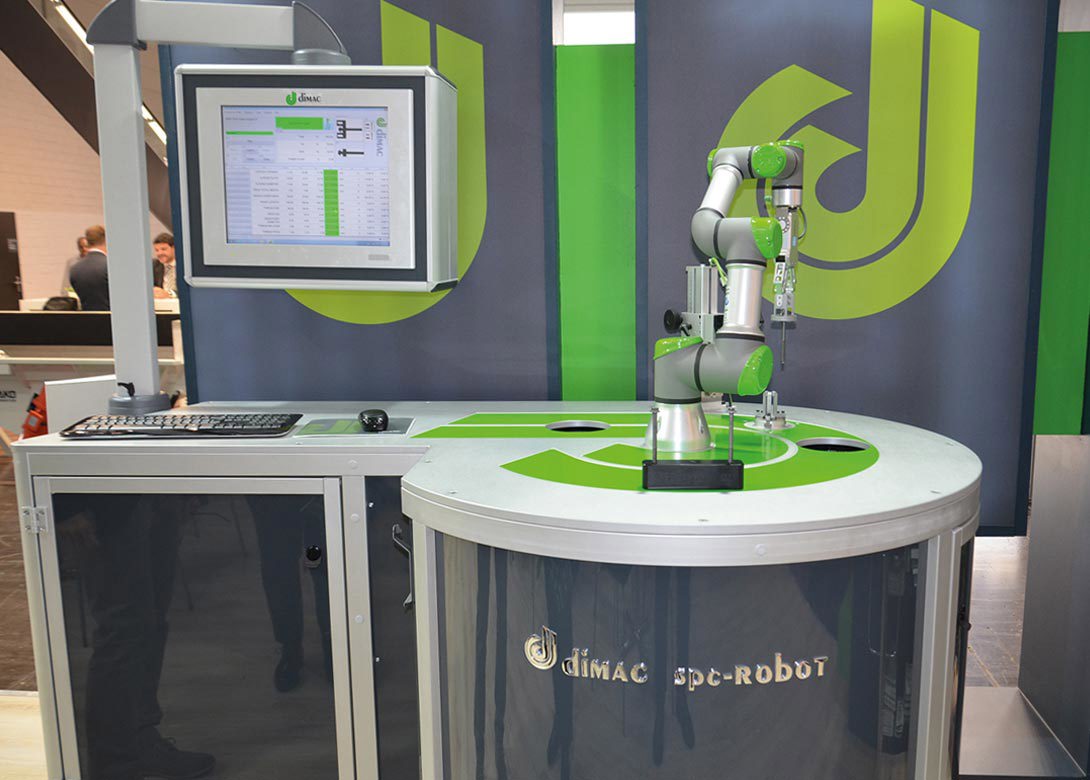 Rising levels of competition are constantly increasing the emphasis on quality, especially for fastener companies. In the automotive sector, OEMs are turning to 100% testing technology as the most advanced means to validate and ensure quality with more stringency.
Inevitably, these defect-free requirements place strain on quality control management to uphold the pace without sacrificing integrity in measurement. The consistent focus on innovation and commitment to outstanding quality – supporting growth in markets worldwide – are what leads Dimac to constantly invest in R&D. The latest series – successfully exhibited at wire® 2018 – is precisely designed to optimise test throughput with automation and state of the art robotics.
SPC-ROBOT meets automotive industry requirements, subject to regulations targeting a zero defect ratio and 100% end user safety, and supports the fastener and fixing manufacturing process with an overall reduction in the cost and time of testing.
This equipment expands Dimac's machine range, and is a mobile, multi-station, control and data collection unit, equipped with an anthropomorphic, COBOT, TURBOCLEAN station for part cleaning. It also has an optical measurement station with high-resolution digital camera.
Conceived to be the automated, 4.0 evolution of the SPC-LAB, SPC-ROBOT can be positioned directly in the workshop to service a group of production machines. The COBOT releases the operators from any duty concerning the SPC control at regular intervals and laboratory personnel are relieved of routine jobs, thus becoming available for more complex activities.
Technical features include an accuracy from 10µm up to 5µm, and a working range of 4mm/M4 – 25mm/M25 diameters, 30mm – 150mm lengths, part weight up to 2kg, and a repeatability from 3µm to 10µm.
In the test sequence, the operator simply clicks on the touch screen, logs into the system through the icon related to their machine ID and job number, then leaves the parts for SPC control in the custom pod of the machine. Each part is picked by the COBOT, brought to the turbo cleaning station and then to the optical measuring station. This cycle is repeated for the number of parts required by the company's statistical process control standards.
When the cycle ends, the collected measured data is immediately available for the ERP system, which would process it according to the company quality standard system. The control report is immediately displayed or ready for printing, including the measures trend graphic visualisation with the most important statistical parameters.
The SPC-ROBOT software is the evolution of the fully tested Dimac MCVx, providing a complete range of measurement tools as well as the saving of unlimited items, callable at any moment by the barcode reader.
Dimac points out that the ROI of this new non-contact automatic control technology usually pays off within one to two years.