New extended size range for Nord-Lock Wheel Nuts
12 September 2019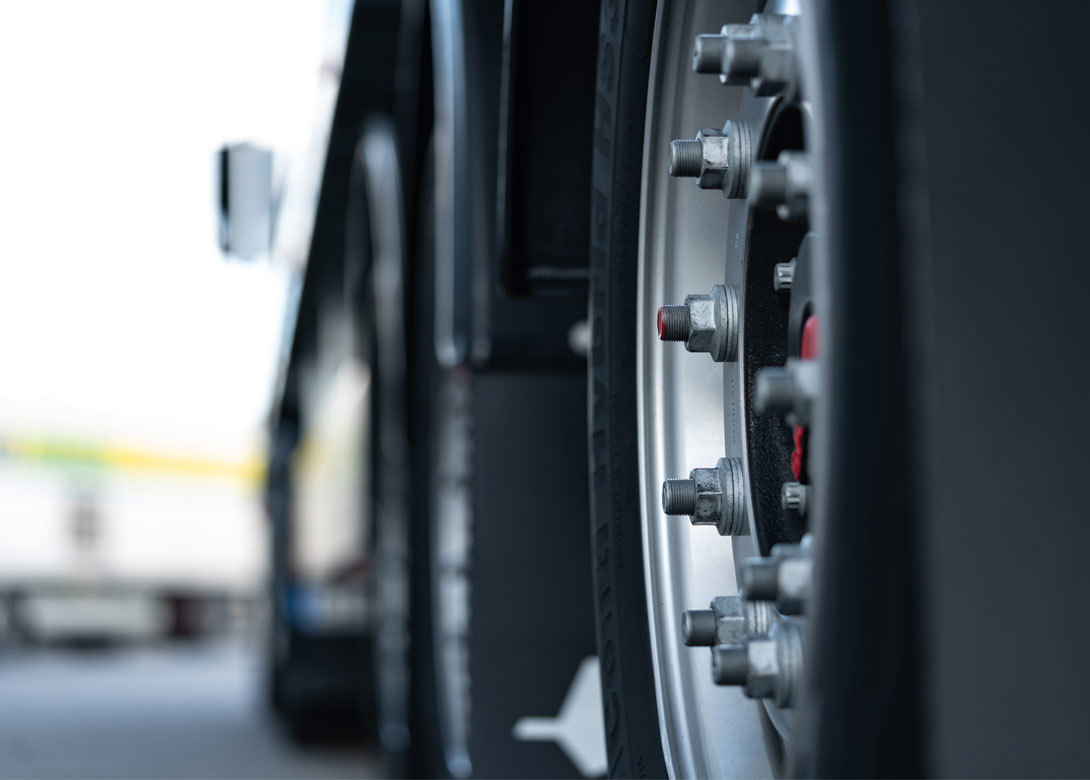 Unintentional loosening of wheel nuts is a costly and potentially dangerous problem, which can easily be avoided with the use of Nord-Lock Wheel Nuts. A new extended range is now available, from sizes M16 to M24, and can be applied to a wide variety of heavy-duty on-road and off-road applications.
The Nord-Lock Wheel Nut is based on the proven wedge-locking method, which relies on force rather than friction to keep bolted joints intact, and is considered by many professionals to be the ideal solution for holding vehicle wheels firmly attached to the wheel hub. The size range of this successful design has now been expanded to fit essentially all heavy-duty on-road and off-road vehicles, allowing both drivers and maintenance teams to improve their productivity and safety.
The wheel nut offers several benefits, with the most important one being a secure fit – making it impossible to loosen unintentionally and thereby lowering the risk of accidents. It also leads to reduced costs for manual tightening and inspections, as well as improved peace of mind for both the drivers and the companies that own the vehicles. All of these benefits are achieved due to the proven design, which assures that preload in the wheel nut is always maintained, even when it is exposed to extreme vibrations and dynamic loads.
The Nord-Lock Wheel Nut has become very popular with many transport companies who want reliable locking from a nut that is quick and easy to install, and remove, using only normal hand tools.
EDEKA a good example
EDEKA Südbayern, one of the largest food retailers in Germany, is a big believer in safety and therefore uses Nord-Lock Wheel Nuts extensively. The group has a fleet of about 300 trucks and 475 drivers covering the entire southern part of Germany – driving in shifts, 24 hours a day.
"Safety is more important than money for us," declares Anton Klott, EDEKA technical director. "And the wheel nut solution from Nord-Lock is a perfect system that increases safety. Earlier, we used to have big problems with loosening wheel nuts. Sometimes they were not properly de-rusted or sometimes the driver forgot to retighten them, and the alternative solutions were always complicated. For example, the driver had to regularly check that certain indicators on the wheel nuts pointed in the right direction. That's all history now."
This is very good news, both for EDEKA and for the general public on roads and highways. Statistics show that loosening of wheel nuts is a big problem and the main reason for wheel detachment – an occurrence that happens more often than you might think. In the UK, for example, there are up to 400 wheel detachments from heavy trucks every year1.
The unique design, which helps reduce this kind of accident, is both sophisticated and simple. Every wheel nut comes permanently attached to a pair of Nord-Lock wedge-locking washers, which have cam faces on one side and serrations on the other. "So when the wheel nut is tightened," explains Stephan Gruber, sales engineer with Nord-Lock Group, "the serrations on the outer faces of the washer grip into both the fastener and the mating surface on the wheel rim, thus creating a tight fit. Each rotation of the nut leads to an immediate increase in preload, hence making self-loosening impossible."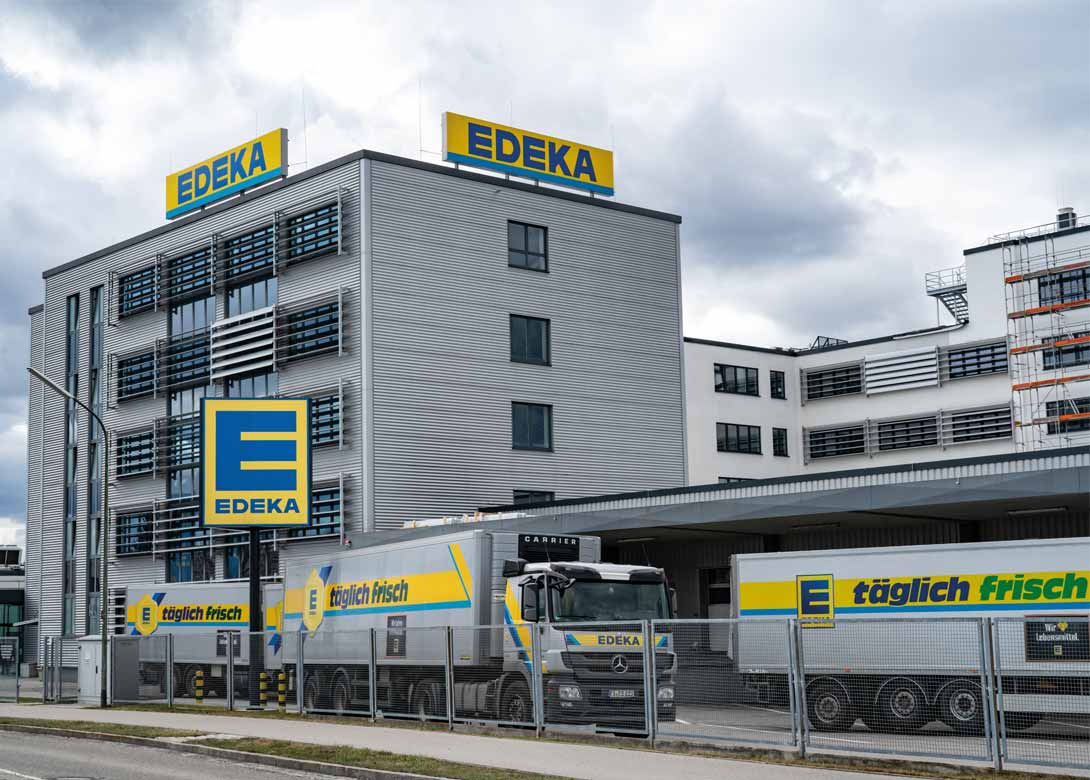 Other vehicles can also benefit
It is not, however, just traditional lorries or HGVs that can take advantage of these wheel nuts. Vehicles used in many other heavy industries and businesses, like agriculture, mining, forestry or aviation can also reap big gains by using this easy to implement insurance against accidental loss of preload.
As an extreme example, in Europe there is a sport called 'Truck Trial' which involves giant 13-tonne trucks driving down steep cliffs in a, hopefully, controlled manner. Marcel Schoch is the six-time European champion and star driver of the HS Schoch team, with the German team having used Nord-Lock Wheel Nuts for a long time.
"When you are driving down hills like these, it's good to know that your wheels are safe," says Schoch. "We've been in some pretty tough situations, but we haven't had any wheels come loose since we fitted them with Nord-Lock Wheel Nuts."
Original size has been widely used
The original M22 wheel nut has been very popular with manufacturers and users. Now, in what is good news for many people, the expanded range brings higher productivity, convenience and safety to more vehicles.
"The fact is that these wheel nuts solve numerous problems at the same time, thereby reducing costs and increasing safety," says Stephan Gruber. "For example, they save time by eliminating the need for the drivers to make physical inspections of caps and arrows that indicate loosening."
"They also save money, since there is no need for retightening, which some companies must do regularly. In addition, by using force instead of friction, lubrication can be applied, which helps prevent rust and its associated problems."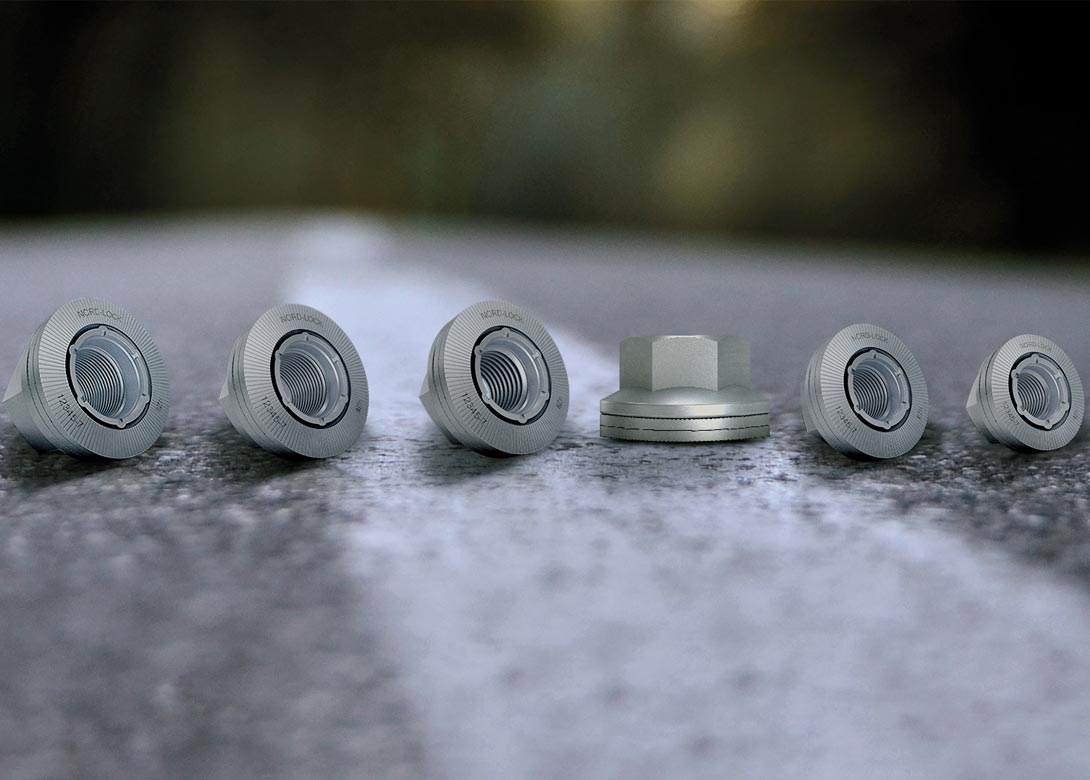 Wider size range for more on-road and off-road vehicles
"To equip your fleet with Nord-Lock Wheel Nuts, and gain productivity and safety benefits that come with them, don't hesitate to contact your Nord-Lock representative."
1United Kingdom Department of Transport. Report: Heavy Vehicle Wheel Detachment