New App makes hydraulic bolt tensioning easy
07 April 2020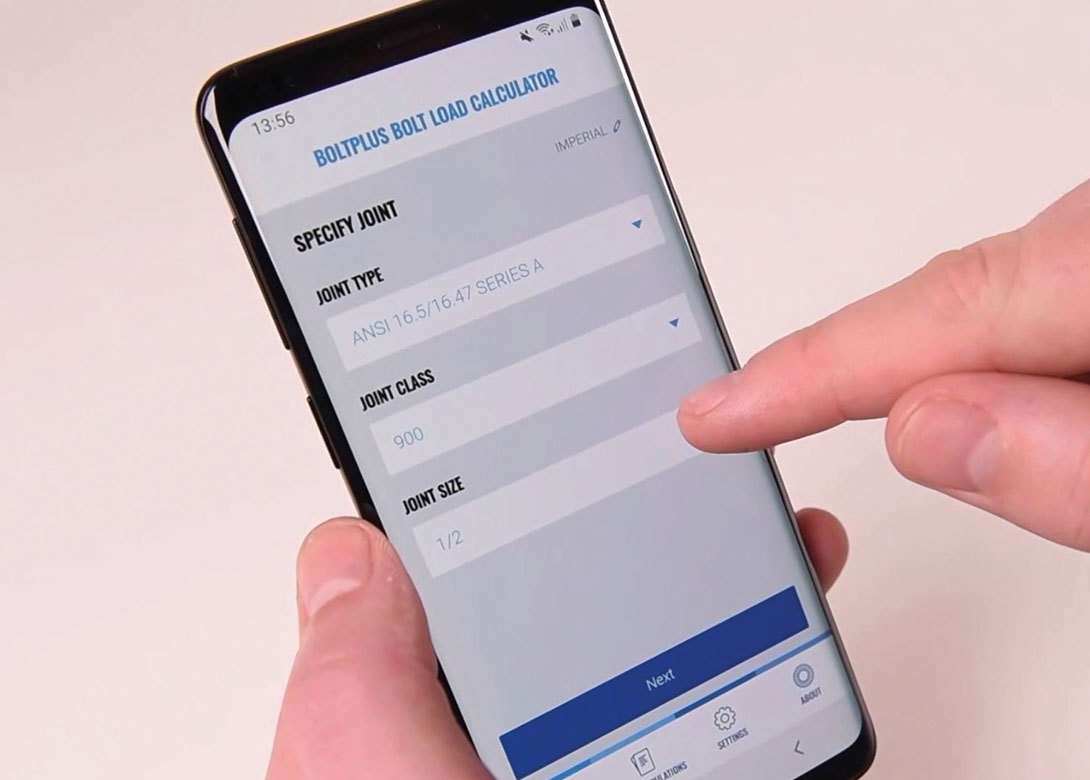 Boltight®, part of the Nord-Lock Group, has introduced Boltplus – a new App that will assist users in selecting the right hydraulic bolt tensioning tool for standard flange applications or for specialised tooling.
Boltight® has been at the forefront of hydraulic bolt tensioning technology for nearly 20 years, consistently raising the bar and setting the standard for fast, and efficient specialised tensioning.
Users of the new Boltplus App will be able to save multiple calculations; send enquiries regarding the tools directly from the App; and complete a custom tool request including photos, drawings and CAD files.
Phil Cross, product manager at Boltight, is excited about the new App and sees great value for the customers: "We're delighted to launch Boltplus as it will help our customers find the correct tensioner for their need in an easy way. What makes Boltplus different from similar Apps on the market is the speed, ease of use and ability to request a special tensioner or enquire about selections directly in the App. Boltplus is free and available for download via our website."
Other helpful Apps developed by Nord-Lock Group include the Fastener Dimension Guide, which is a web application that allows users to find bolt dimensions directly from their mobile device. They simply enter the bolt size and length and are then presented with dimensions that conform to ISO standards.
Another App by Nord-Lock is Torquealator, which calculates preload and the corresponding torque, for bolted joints secured with Nord-Lock original washers and Nord-Lock X-series washers. The web application can be used on any mobile device – so users can easily make calculations on-site, without having to carry a brochure around.