MultiMaterial-Welding® – a future oriented fastening solution
04 November 2022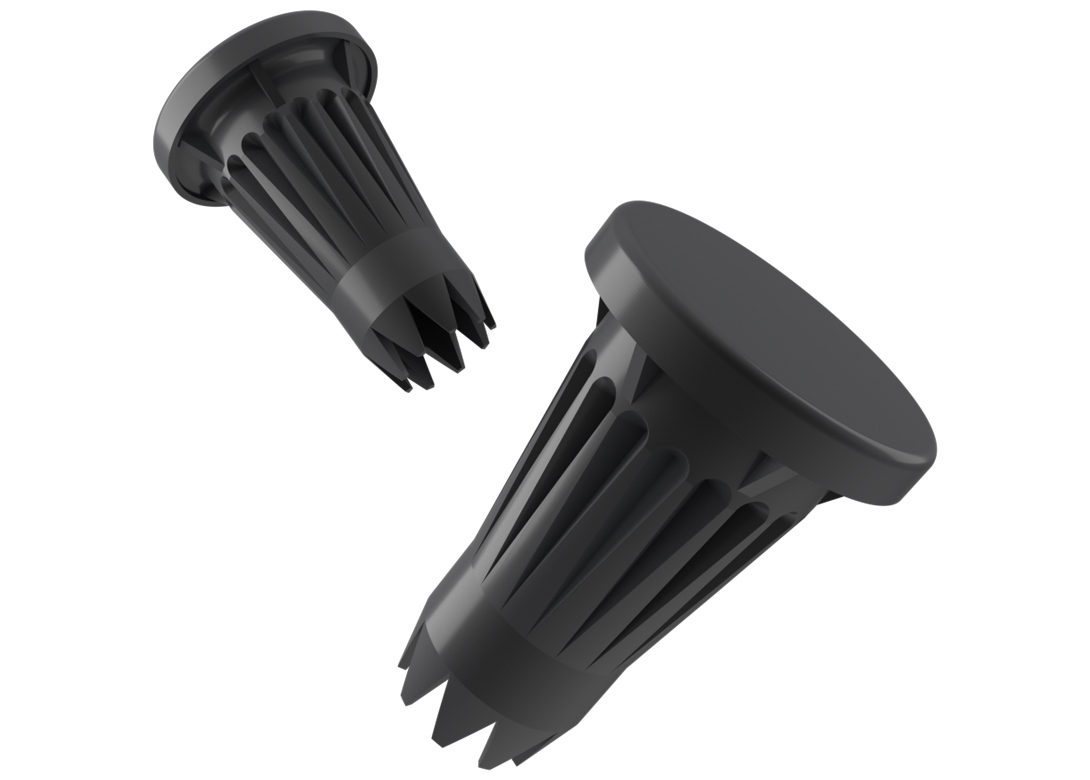 Based on a technology that has been known for many years, MM-Welding® provides a portfolio of cutting-edge fastening solutions by using ultrasonic energy to trigger the partial liquefaction of thermoplastic materials. By doing so it opens a world of possibilities never before imagined in multiple industries, especially in lightweight construction where there is a demand for even lighter assemblies.
Matthias Mitter, category manager welding at Bossard Group, explains: "Speed, resilience and high cost awareness are three of many criteria with which MM-Welding® technologies score in joining technology. After all, lightweight materials such as porous fibre composites or sandwich panels (so called honeycomb core boards) make it difficult to either join them together or attach a fixed assembly or joining element to them. Unlike compact materials, where conventional connections are in use, it is far more difficult to anchor a screw, for example, in a sandwich construction – due to its honeycomb structure, among other things."
With MultiMaterial-Welding® technology, the specially developed polymer fastener, liquefied by ultrasound, flows through the top core and towards the bottom layer where it solidifies to anchor in position. Thus, forming a secure mechanical lock within the entire structure, which is also permanent and resilient. 
"Here we ensure very favourable production processes with very short cycle times. For example, inserting a pin into a car's parcel shelf is up to ten times faster compared to other processes. The fact that no pre-drilling is usually necessary also reduces effort, time and costs," points out Christian Busch, business development manager MultiMaterial-Welding® Bossard Group.
Processing plastics in the same way as normal sheet metal, inserting solid elements into foam and much more. There seems to be virtually no limits to the developments in lightweight construction. "MultiMaterial-Welding® solutions, which allows the secure and permanent joining of porous materials are in great demand on the market and across all industries," says Matthias Mitter. 
To date there are six fastening products readily available including the LiteWWeight® Pin – for fast and strong fixation on sandwich structures with internal honeycomb structures or similar patterns; LiteWWeight® Lotus – a fast and secure joining concept for fibre components and textile structures; LiteWWeight® zEPP – the standard solution for a wide EPP sealing spectrum; LiteWWeight® Double Pin – for joining lightweight sandwich panels made of aramid, polypropylene and more, also for securely attaching a thread; InWWerse® Fastener – ideal for thermoplastics with or without reinforcement; and the InWWerse® Disc – for fast and secure joining of conventional, non-weldable plastic components.