Irish Rail safely secured with Nord-Lock washers
19 September 2018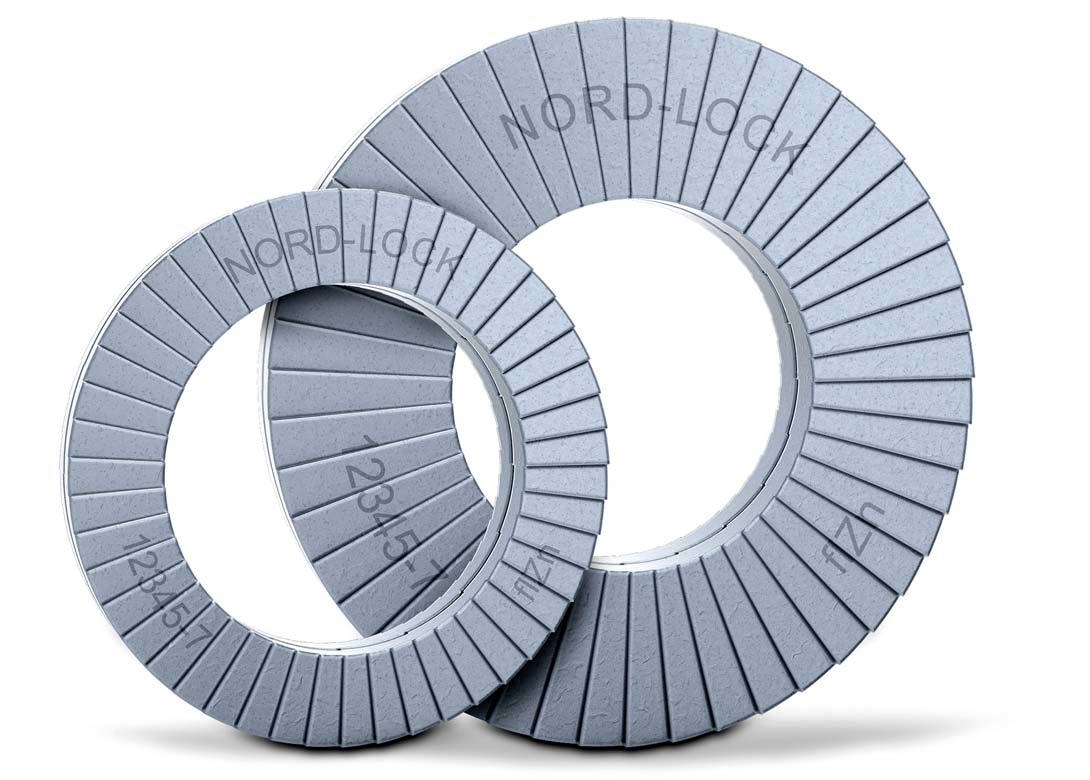 A total of 46 million passenger journeys were made across the Irish Rail network in 2017, making safety and security a top priority. When the wire locking mechanism that had been previously used on the '22000 class' InterCity Railcar (ICR) fleet began to show signs of weakness, Irish Rail then turned to look at the possibility of using the Nord-Lock wedge-locking washers to ensure reliability, consistency in maintaining tension and an even higher level of safety.
Conor Doyle, senior fleet technical support at Irish Rail, commented: "Every staff member that works on any component, whether it be a wheelset or on a bogie, is very well aware of the safety implications if something is not built or assembled correctly."
The 22000 ICR fleet originally came with a wire-locking mechanism for its axle boxes. Over a long period of time, it was noticed during inspections that a small number of bolts were losing tension in service due to severe vibration experienced by the axle box.
To ensure passenger safety, Irish Rail decided to replace the wire-locking system on the entire ICR fleet, with a total of 234 vehicles. After extensive testing and verification trials Irish Rail chose to install the original Nord-Lock wedge-locking washers. Nord-Lock wedge-locking technology secures bolted joints with tension instead of friction. The wedge-locking effect created by the washer reduces the risk of bolt loosening, even when exposed to the severe vibration and dynamic loads on trains.
As well as ensuring the safety of the passengers, Nord-Lock washers provided Irish Rail with a host of other benefits that improved the business. "There was a massive cost saving in that the old arrangement was time-consuming with the wire-locking," says Conor. "Using Nord-Lock wedge-locking technology is also a much safer, reliable and repeatable installation process."
According to Andrew Radnor, sales manager at Nord-Lock Group, the washers are very simple to use, which means they are not as dependent on the operator and less prone to assembly mistakes. "Every batch of washers we produce are quality tested, which includes corrosion, bending, hardness, vibration tests, as well as profile and dimension checks. High and uniform quality means you get the same result every time. We also have approvals from institutes such as DB, EBA and TÜV."
Irish Rail has been very happy with the performance of the wheelsets since the switch to Nord-Lock washers, which is contributing to the continuation of the high safety record. "Since the introduction of the Nord-Lock washers in 2015, we have not had one instance of a bolt coming loose or a bolt shearing in service," says Conor. "Which gives us at Irish Rail a lot of comfort from a safety point of view."
Find out more about how Nord-Lock washers increased safety at Irish Rail at nord-lock.com/irishrail
Find Nord-Lock Group at fastener Fair Italy on Stand B57.
Nord-Lock Group will be at InnoTrans Berlin from 18th – 21st September 2018.