Bostik provides vital repair solutions in international yacht race
02 March 2022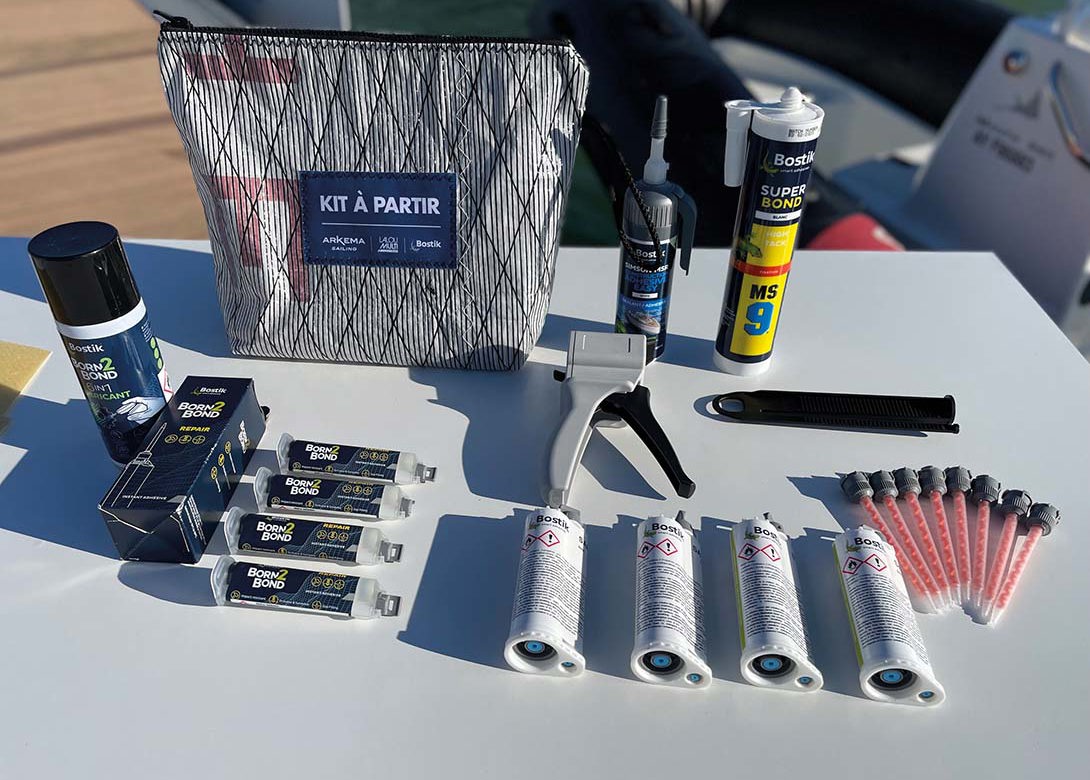 Bostik adhesives, including solutions from its Born2Bond™ engineering adhesives range, were an integral part of a vital repair kit or 'Kit à partir' that was offered by Arkema to all 79 teams in the Transat Jacques Vabre (TJV) multi-day yacht race.
Chosen for their fast curing, high strength, and optimum moisture, humidity and chemical resistance qualities, these characteristics are crucial for the rigours of a global sea challenge. The repair kit is used in the event of any equipment failure, delivering a more sustainable maintenance approach than replacing entire parts. The kit provides the required range of fast, instant and primer-free structural adhesives, sealants and lubricants, with anti-corrosive and hydrophobic qualities suitable for underwater and minute size applications.
Bostik, an Arkema company, is using this international platform to launch its Born2Bond™ maintenance, repair and overhaul (MRO) range to showcase how its high performance and sustainable anaerobic and instant adhesives can be utilised in even the toughest environments.
In addition to the yacht itself, Bostik Born2Bond™ high performance HMPUR adhesives and UV-CIPG gasketing solutions can also be used for the manufacturing and assembly of onboard marine instrumentation, such as onboard navigation and electronics.